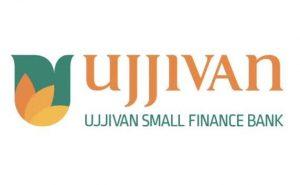 The finance service company, Ujjivan Small Finance Bank(SFB) has launched an instant digital savings account (SA) along with Fixed Deposit (FD) and Privilege Savings Account to offer distinctive banking and digital services to its customers.
Instant Digital SA account: This account has the restriction of Rs 1 lakh deposit & has the unlimited free transactions on the bank's own ATM (automated teller machine) and 6 free transactions for other bank ATMs per month.
Instant Fixed Deposit (FD): With interest rate ranging from 5.5% (7days to 29 days) & up to 8.3% (799 days), the customers can invest in this account up to a maximum of Rs. 1 Lakh without a Savings Account.
Privilege SA: This account comes with the eligibility for a monthly salary of Rs. 30,000 or above /on maintaining a Monthly Average Balance of Rs 25,000 / opening a Fixed Deposit of Rs. 10 Lakh. It provides a higher accidental insurance cover of Rs. 2 Lakh.
Static/Current Takeaways Important For RRB NTPC/SSC CGL:
Headquarters of Ujjivan Small Finance Bank: Bengaluru.
Managing Director and Chief Executive Officer: Samit Kumar Ghosh.
Source: The Hindu