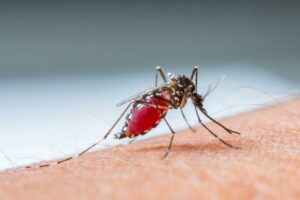 The World Health Organization (WHO) declared Algeria and Argentina as malaria-free, with no recorded cases of indigenous transmission of the disease since 2013 and 2010 respectively.
Contracted through the bite of an infected mosquito, malaria remains one of the world's leading killers. It accounted for an estimated 219 million cases from 87 countries and over 400,000 related deaths in 2017, according to WHO's World malaria report 2018.
Source- The Telegraph
Static/Current Takeaways Important For LIC AAO Mains 2019:
Malaria parasite was first discovered in Algeria by French physician Charles Louis Alphonse Laveran in 1880.
Algeria Capital: Algiers, Currency: Algerian dinar.
Argentina Capital: Buenos Aires, Currency: Argentine peso.
Find More International News Here