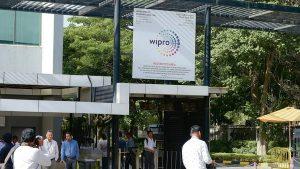 Wipro, the Bengaluru-based software services provider has tied up with Febraban, an industry body representing the Brazil's financial services industry. Wipro will develop an online platform "Noomis" for the financial services industry in Brazil.
Noomis will serve as a meeting point and a discussion platform for the finance professionals in Brazil who will participate in CIAB, an information technology trade show for financial services organized by FEBRABAN.
Noomis will provide reliable, analytical, and unbiased information via news reports, videos, and newsletters that will enable participants to stay up to date on financial market trends.
Source: The Live Mint
Find More News Related to Agreements