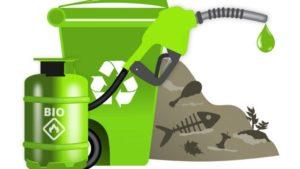 World Biofuel Day is observed every year on 10th of August to create awareness about the importance of non-fossil fuels as an alternative to conventional fossil fuels. Ministry of Petroleum & Natural Gas organized an event on World Biofuel Day in New Delhi.
The theme for year 2019: Production of Bio-diesel from Used Cooking Oil.
In association with the Health Ministry, Food Safety and Standard Authority of India has started an initiative of "Repurpose Used Cooking Oil" and a mobile app in which the used oil will be collected from hotels and restaurants and sent to the biodiesal plants for blending.
Source: The News On AIR