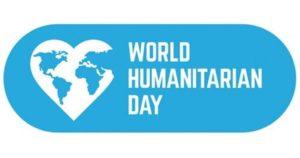 World Humanitarian Day is observed across the world on August 19 to pay tribute to workers who risk their lives in humanitarian services and to gather support for people affected by crises around the world. The day was designated by the UN General Assembly to commemorate the 19 August 2003 bombing of the United Nations headquarters in Baghdad, Iraq.
WHD 2019 campaign: #WomenHumanitarians.
World Humanitarian Day 2019 is set to celebrate Women Humanitarians and their undying contribution in making the world a better place. This year's campaign on Women Humanitarians supports the recognition that women deserve in the strengthening of global humanitarian response as well as in protection efforts under the international law.
Static/Current Takeaways Important For RRB Main 2019:
WHO Headquarters: Geneva, Switzerland, Director-General: Tedros Adhanom Ghebreyesus.
Source: The United Nations