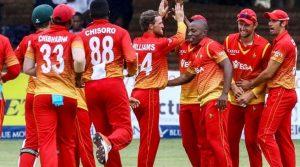 Zimbabwe and Nepal were re-admitted as ICC members in a meeting held in Dubai. Zimbabwe will now be able to take up their place in the ICC Men's U19 Cricket World Cup in January and the ICC Super League later in 2020.
Zimbabwe Cricket had been suspended from membership of the International Cricket Council (ICC) with immediate effect in July this year. Nepal had been banned in 2016 for "governmental interference" as well.
Static/Current Takeaways Important For RRB NTPC/IBPS RRB Mains:
ICC Chairman: Shashank Manohar; Headquarters: Dubai, United Arab Emirates.
The 13th edition of ICC Cricket World Cup will be held in India from February 9 to March 26, 2023.
Source: The Indian Express