Vihaan Talya Vikas, a 10-year-old prodigy from Bengaluru, has captured the hearts of photography enthusiasts and conservationists alike by winning the top prize in the '10 years and under' category renowned Wildlife Photographer of the Year (WPY) competition. This prestigious competition, often hailed as the 'Oscars of Photography,' is organized by the Natural History Museum and serves as a global platform for showcasing the world's most exceptional wildlife photography.
A Captivating Snapshot of Nature and Spirituality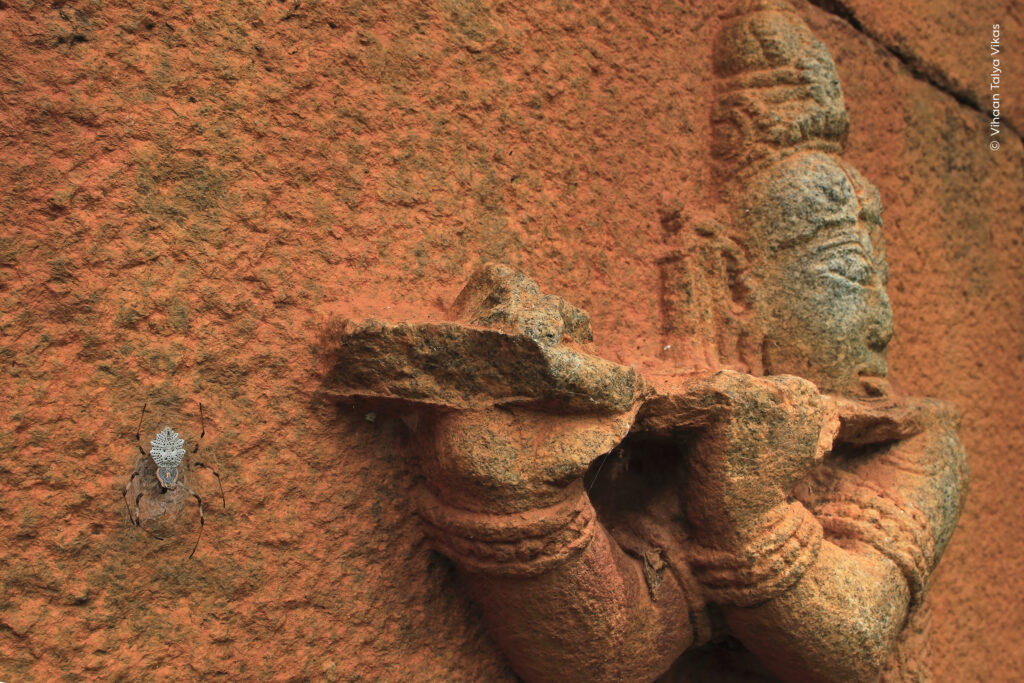 Vihaan's winning photograph is a testament to his extraordinary talent and creativity. His image portrays a spider in a fascinating pose, positioned alongside a sculpture of Lord Krishna, nestled on the outskirts of his city. This captivating photograph not only stands out for its aesthetic appeal but also for its thought-provoking narrative. It beautifully captures the spider, seemingly entranced by the divine notes of Krishna's flute, creating a connection between the realms of nature and spirituality.
Rising Above Global Competition
Vihaan's achievement is all the more impressive considering the stiff competition he faced. His photograph rose above 50,000 entries from 95 countries to secure the coveted award in the under-10 category. The image's ability to convey a profound message of coexistence, art, conservation, and science drew praise from the competition judges.
The Journey that Led to Triumph
Vihaan's journey towards this remarkable achievement began during a visit to a temple near Bangalore. During this visit, he chanced upon an ornamental tree trunk spider in the midst of trapping its prey. This awe-inspiring moment unfolded against a wall adorned with a sculpture of Lord Krishna, evoking a profound sense of connection between nature and spirituality.
The Young Photographer's Passion and Interests
Ten-year-old Vihaan started photography three years ago. He has a penchant for using both macro and telephoto lenses in his work. Vihaan's passion for photography extends to going on safaris and capturing images of spiders and insects at nearby parks in Bengaluru. Beyond photography, he is also keenly interested in studying astronomy, showcasing a diverse set of talents and interests.
Vihaan's Winning Entry: Showcased Globally for Wildlife Conservation
Vihaan's winning entry will become a part of the prestigious WPY59 collection and be prominently featured in the upcoming Wildlife Photographer of the Year Exhibition at the Natural History Museum. This exhibition will embark on a global tour, visiting 25 venues across four continents, with the primary aim of raising awareness about the critical need for wildlife conservation.