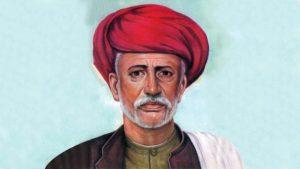 Jyotirao Phule Jayanti is an annual observance in India, celebrated on April 11th every year to commemorate the birth anniversary of Jyotirao Phule. Jyotirao Phule was a prominent social reformer, philosopher, and writer who played a crucial role in women's education and the upliftment of the oppressed castes in India during the British rule. He was born on April 11, 1827, in Maharashtra, and his contributions to the Indian society and culture are celebrated on this day. Jyotirao Phule founded the Satyashodhak Samaj, which advocated for the education of women and the lower castes and fought against the oppressive caste system prevalent in India. On Jyotirao Phule Jayanti, various events and programs are organized across India to celebrate his life and achievements, including seminars, cultural programs, and speeches on his life and legacy.
Buy Prime Test Series for all Banking, SSC, Insurance & other exams
Jyotirao Govindrao Phule was born on April 11, 1827, in Satara, Maharashtra, and this year marks his 196th birth anniversary. He was a social reformer, anti-caste activist, thinker, and writer who dedicated his life to the education and upliftment of the oppressed, as well as the eradication of untouchability and the caste system. He coined the Marathi word 'Dalit' in the 1880s to refer to the untouchables and outcasts who were oppressed by society. Jyotiba Phule and his wife Savitribai Phule opened a school for girls in Pune in 1848, which was a revolutionary step towards women's education in India. He also launched a significant campaign to overcome a water crisis at the time.
About the Satyashodhak Samaj 
Satyashodhak Samaj is a social reform movement that was founded by Mahatma Jyotirao Phule in 1873. The name of the movement translates to "Society of Seekers of Truth." The Satyashodhak Samaj aimed to fight against casteism and other oppressive social practices prevalent in Indian society at the time. The movement also sought to promote education and equal rights for women and other marginalized communities. The Samaj emphasized the need for rationalism and critical thinking, rejecting the authority of the Vedas and other religious texts. Jyotirao Phule and his followers believed that social reform could only be achieved through education, awareness, and mass mobilization. The Satyashodhak Samaj played a significant role in the social and political movements of colonial India and inspired many other reform movements in the country.
You may also read this: 
Bihar's aromatic 'Marcha Rice' gets GI tag
Find More Miscellaneous News Here