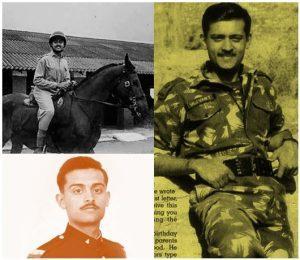 The book titled 'Vijyant at Kargil: The Life of a Kargil Hero' has been released. This book is a biography of Vir Chakra awardee(posthumously) Captain Vijyant Thapar. This book is authored by Vijyant's father Colonel VN Thapar and writer Neha Dwivedi, a martyr's daughter. This book shows the journey of Vijyant Thapar to join the Indian Military Academy and the experiences that shaped him into a fine officer.
Click Here To Get Test Series For SBI PO 2020
About Captain Vijyant Thapar:
Captain Vijyant Thapar was born on 26 Dec 1976 in a military family to Colonel V N Thapar & Tripta Thapar. He is a 4th generation army officer. At the early age of 15, he was selected for the National Defence Academy. He was commissioned into the Indian Army, 12th December 1998. He was killed at the age of 22 by a shot in the head on June 29, 1999, during the Kargil War's Knoll assault.
Find More Books and Authors Here