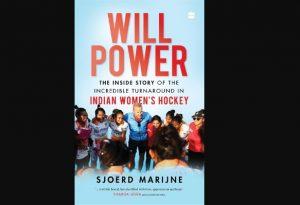 Former Dutch field hockey player and former Indian Women's Hockey Coach, Sjoerd Marijne, authored a new book titled "Will Power: The Inside Story of the Incredible Turnaround in Indian Women's Hockey". The book published by HarperCollins Publishers India will be launched in September 2022.
Bank Maha Pack includes Live Batches, Test Series, Video Lectures & eBooks
The essence of the book:
The book highlights the experiences of Sjoerd Marijne, when he was appointed the Chief Coach of the Indian Women's Hockey Team in 2017. It also talked about how the Indian Women's Hockey team dealt with setbacks, mental health issues, internal politics and maintained team chemistry along with high-performance culture. The book is a memorable account of Sjoerd Marijne's innings and will inspire readers to perform for the best, be it in life, their careers or as part of teams.
About Sjoerd Marijne:
He was appointed the chief coach of the Indian Women's Hockey Team in 2017 and later, he was given charge of the Men's Hockey Team in September 2017. In May 2018, he was again appointed as the Coach of the Women's Hockey and he guided the team to a fourth-place finish at the Tokyo Olympics 2020.
Find More Books and Authors Here