AAI Full Form and Its Meaning
The Airport Authority of India (AAI) is a crucial governmental entity dedicated to the development, upkeep and management of civil aviation infrastructure across India. Its responsibilities include the creation and maintenance of 126 airports, encompassing international, customs and domestic facilities. AAI plays a vital role in ensuring the safety of air operations and provides Communication Navigation Surveillance/ Air Traffic Management (CNS/ATM) services in both Indian airspace and maritime regions. With an extensive network of navigational and landing aids, AAI contributes significantly to supporting aviation throughout the country.
AAI's Formation
AAI which stands for Airport Authority of India, began its journey with the establishment of the International Airports Authority in India (IAAI) in 1972, tasked with overseeing international airports. In 1986, the National Airports Authority (NAA) was created to manage domestic airports. A pivotal moment came in April 1995 when these two entities were merged through the Airports Authority of India Act, 1994, forming the present-day AAI.
Headquarters of AAI
Airport Authority of India (AAI) is headquartered in New Delhi, specifically at Rajiv Gandhi Bhawan within Safdarjung Airport. The organization operates under the Ministry of Civil Aviation and manages a network of over 100 airports across India.
Functions of AAI
Here are some of the functions of Airport Authority of India (AAI):
Plan, develop, operate and maintain airports.
Control and manage Indian airspace.
Develop and manage passenger and cargo terminals.
Provide passenger facilities and information systems.
Enhance airport infrastructure.
Supply visual aids for aviation.
Offer communication and navigation systems.
Logo of Airport Authority of India (AAI)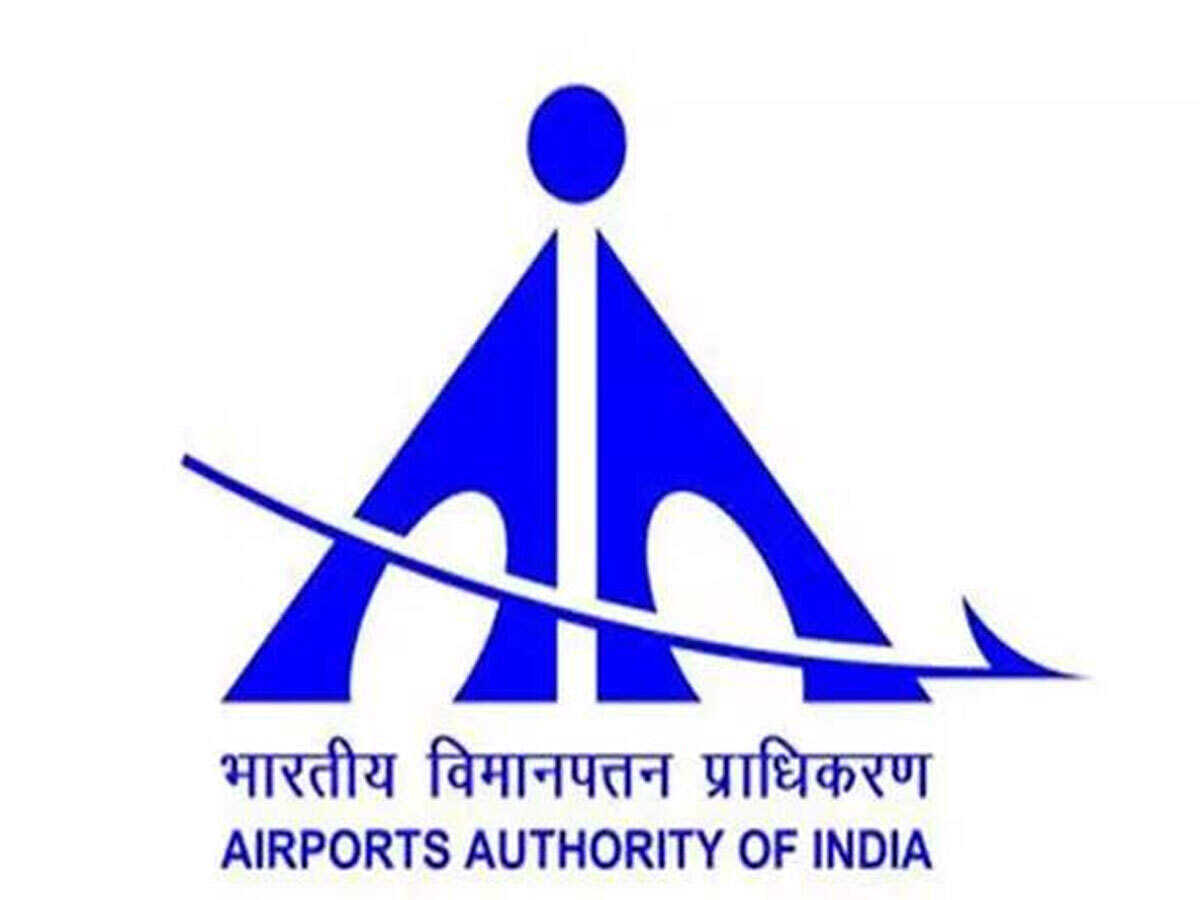 The AAI logo is a symbolic representation of the organization's mission. It features a triangular structure with airplane wings, immediately evoking associations with airports. The upward-pointing triangle represents AAI's vision to enhance, develop and maintain civil aviation in India. This distinctive logo was designed in the early 1990s.
Training Centers of AAI
To maintain high standards in aviation, AAI operates five training institutions:
| | | |
| --- | --- | --- |
| S. No. | Institution | Location |
| 1. | Civil Aviation Training College (CATC) | Allahabad, Uttar Pradesh |
| 2. | National Institute of Aviation Management and Research (NIAMAR) | Delhi |
| 3. | National Institute of Aviation Training and Management (NIATAM) | Gondia, Maharashtra |
| 4. | Fire Training Center (FTC) | Kolkata and Delhi |
| 5. | Hyderabad Training Centre (HTC) | Hyderabad |
Departments of AAI
Here are the departments of Airport Authority of India (AAI):
Passenger Facilities Department: Manages terminals, infrastructure and safety systems.
Air Navigation Services Department: Upgrades navigation and air traffic management.
IT Implementation Department: Enhances efficiency and transparency through technology.
Find More General Studies News Here