The annual Amarnath Yatra 2023 commenced on Friday, June 30, as the Lieutenant Governor of Jammu and Kashmir, Manoj Sinha, flagged off the first group of pilgrims. With over 3,400 devotees in the inaugural batch, the pilgrimage to the cave shrine of Lord Shiva in the southern Himalayas of Kashmir started with enthusiasm and under strict security arrangements.
Flag-Off Ceremony at Bhagwati Nagar Camp:
Early on June 30, Manoj Sinha flagged off the initial batch of over 3,400 pilgrims from the Bhagwati Nagar camp in Jammu and Kashmir. The event marked the official commencement of the Amarnath Yatra 2023. With stringent security measures in place, the pilgrims embarked on their journey towards the twin base camps in Kashmir.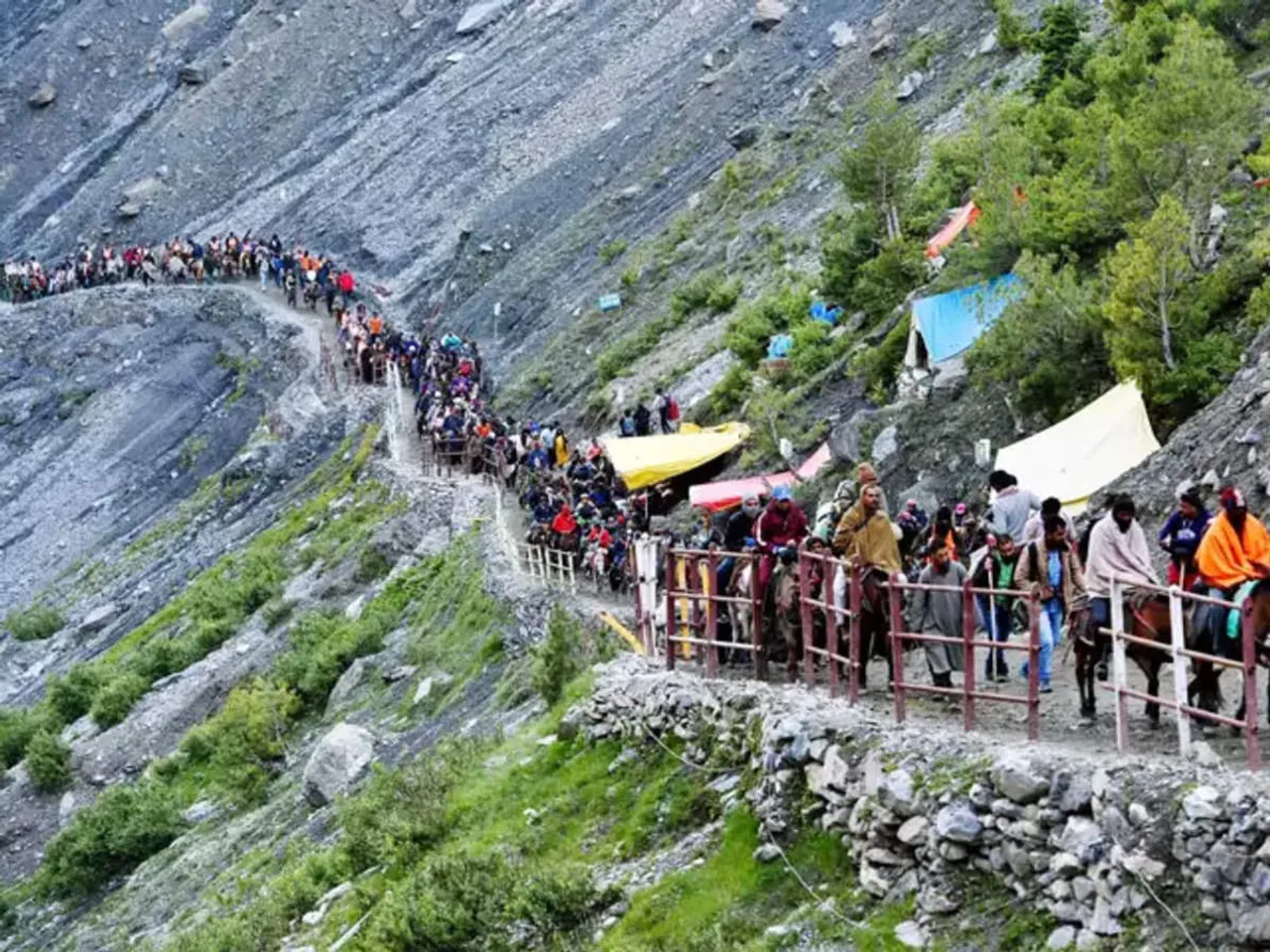 Warm Welcome and Enhanced Security:
As the pilgrims crossed the Ramban-Banihal stretch, they were greeted with warmth and hospitality by the locals and security officials at Chandipur. To ensure the safety of the pilgrims, CRPF troopers provided escort services, while the Army and police maintained control along the highway, guaranteeing a secure passage.
Routes and Itinerary:
The 62-day Amarnath Yatra will officially begin from Kashmir on Saturday. Pilgrims have the option to choose between two routes. The traditional 48-kilometer Nunwan-Pahalgam route in the Anantnag district offers a scenic and longer journey. Alternatively, the 14-kilometer Baltal route in the Ganderbal district is shorter but steeper, presenting a challenging yet rewarding experience.