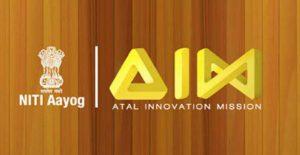 Atal Innovation Mission, NITI Aayog has begin a series of innovation demo days. The series aims to unite the stakeholders of the food processing and agriculture sector in India. The innovation demo days will act as a platform where start-ups, Micro, Small and Medium Enterprises (MSMEs), entrepreneurs, corporate partners and sector academics are brought together to be spectator of government-funded innovations.
Inaugural event of series of innovation demo days:
The first innovation demo day was held in New Delhi bringing together Ministry of Food Processing Industries and Ministry of Agriculture & Farmers Welfare at Atal Incubation Centre (AIC)- Entrepreneurship & Management Process International (EMPI) Business school. The event featured the exhibition of more than 30 govt-funded/supported technologies which are related to food processing and agriculture. Out of the 30 govt-funded/supported technologies, 12 technologies were spectated in detail by the budding innovators and researchers to the stakeholders from the agriculture and food processing ecosystem. The exhibition was followed by a networking session.
Objective of the series of innovation demo days:
The innovation demo day series started by Atal Innovation Mission aims to promote the commercialisation of technologies which are funded by the Ministries of Agriculture and Farmers Welfare and Food Processing and Industries. It also aims at bridging the innovation with sectors like Indian MSME industry and government funded research industries. This new programme is expected to take the new innovations from the laboratories to the market, hence establishing the collaborative ecosystem.
The vision behind this new initiative is to provide government's support to the start-ups. These initiatives are expected to help government to ensure the development of innovation and entrepreneurship in the country.