Australia and India have agreed to accelerate a broader economic partnership and to boost their defence ties, Australian Prime Minister Anthony Albanese said in New Delhi.
Progress in Economic ties between India & Australia: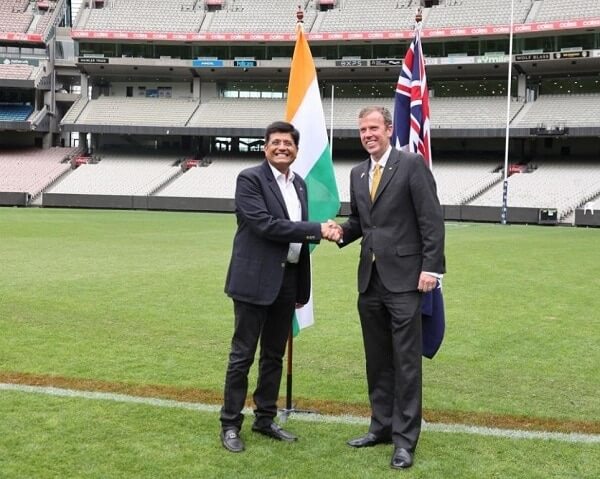 Last year the two countries signed a free trade deal called the Economic Cooperation and Trade Agreement (ECTA), the first signed by India with a developed country in a decade.
However, a much larger Comprehensive Economic Cooperation Agreement (CECA) has been stuck in negotiations for over a decade.
Discussions between the countries restarted in 2011 but were suspended in 2016 as the talks were gridlocked. Negotiations resumed in 2021 but a deal has yet proved to be elusive.
Significance of the Economic ties between India & Australia:
This transformational deal will realise the full potential of the bilateral economic relationship, creating new employment opportunities and raising living standards for the people of both Australia and India.
Bilateral trade between the countries was $27.5 billion in 2021 and India says trade has the potential to nearly double to $50 billion in five years under the ECTA.
Defence ties between India & Australia:
India and Australia are security partners through the Quad group, which also includes the United States and Japan.
Security cooperation is an important pillar in the comprehensive strategic partnership between India and Australia," PM Modi said at a joint press briefing after a private meeting.
Australia and India made "significant and ambitious" progress in strengthening defence and security ties and also discussed climate change issues, Albanese said.
You may also read: India, US to sign memorandum of understanding on semiconductors
Find More News Related to Agreements