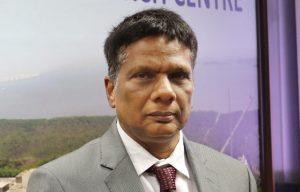 Ajit Kumar Mohanty, who is a well-known physicist and also serves as the director of the Bhabha Atomic Research Centre (BARC), has been selected as the new chairman of the Atomic Energy Commission and secretary of the Department of Atomic Energy. This appointment means he will be responsible for overseeing India's nuclear program and exploring the use of atomic power for non-military purposes. Mohanty will take over from K N Vyas.
Buy Prime Test Series for all Banking, SSC, Insurance & other exams
The Appointments Committee of the Cabinet has approved the appointment of Dr Ajit Kumar Mohanty, Director, Bhabha Atomic Research Centre, as Secretary, Department of Atomic Energy and Chairman, Atomic Energy Commission tor a tenure up to the age of 66 years i.e. till 10.10.2025 or until further orders, whichever is earlier. Mohanty was appointed as the BARC director in March 2019.
Career of Ajit Kumar Mohanty
Ajit Kumar Mohanty, who was recently appointed as the Chairman of the Atomic Energy Commission and the Secretary of the Department of Atomic Energy, was born in Odisha in 1959. He graduated with Honours in Physics from the MPC College in Baripada in 1979 and later completed his post-graduation from Ravenshaw College in Cuttack.
In 1983, he joined the Nuclear Physics Division of the BARC after completing his training from the BARC Training School's 26th batch. He earned his doctorate from Mumbai University and worked on various nuclear physics-related areas covering collision energy from the sub-Coulomb barrier to the relativistic regime using the Pelletron accelerator at TIFR, PHENIX and CMS experiments at BNL in the United States and CERN, Geneva.
In addition to his work at BARC, he also held various honorary positions such as general secretary and president of the Indian Physics Association (IPA), spokesperson for the India-CMS collaboration, director of the Saha Institute of Nuclear Physics, and director of the Physics Group at BARC. He has also served as the CERN Scientific Associate twice, first during 2002-2004 and again during 2010-2011.
About the Bhabha Atomic Research Centre:
BARC stands for Bhabha Atomic Research Centre, which is India's premier nuclear research facility located in Trombay, Mumbai. It was founded in 1954 by Dr. Homi J. Bhabha, a renowned physicist and founding director of the institute.
BARC is involved in nuclear energy research, including the design and development of nuclear reactors, nuclear fuel cycle technologies, and radiation processing, as well as basic and applied research in several areas of physics, chemistry, and biology.
It also operates a number of nuclear facilities, including the Dhruva reactor, the CIRUS reactor, and the Purnima-II reactor, among others. The organization is governed by the Department of Atomic Energy (DAE), which reports directly to the Prime Minister's Office.