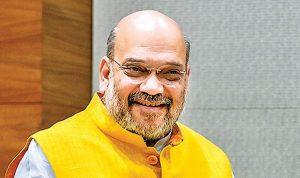 The 24th Meeting of the Eastern Zonal Council will be held in Bhubaneswar, Odisha. The Meeting of the Eastern Zonal Council will be chaired by the Union Minister for Home Affairs, Shri Amit Shah. Naveen Patnaik, the Chief Minister of Odisha will be the Vice-Chairman and host of the meeting. The meeting will feature the participation of the States of Bihar, Jharkhand, Odisha and West Bengal. The participating states will discuss various issues including power transmission lines, investigation of heinous offences, inter-State water issues, petroleum projects and various other issues. The above issues are expected to be resolved by consensus in the meeting.
The 23rd Meeting of the Eastern Zonal Council was held in Kolkata, West Bengal.
Background of the meeting:
Under Section 15-22 of the States Reorganization Act, 1956, five Zonal Councils were set up in the year 1957. According to the act, these 5 councils will be chaired by the Union Home Minister and the Chief Minister of the host State will act as the Vice-Chairman of the council meeting. The Zonal Council takes up issues involving Centre and States, and among Member-States falling in the Zone. It also provides a forum for resolving disputes between the states.
The Zonal Councils also deliberates on wide range of issues including boundary related disputes, security, infrastructure related matters like road, industries, water and power etc., matters pertaining to forests & environment, housing, tourism, food security, education, transport, etc.
Important takeaways for all competitive exams:
Chief Minister of Odisha: Naveen Patnaik; Governor of Odisha: Ganeshi Lal.