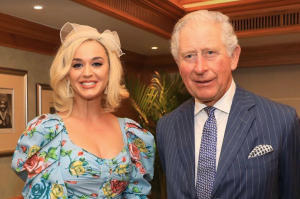 Britain's Prince Charles has unveiled a new children's protection fund for India as part of British Asian Trust. The charity founded by him in 2007 to fight poverty in South Asia. American singer Katy Perry as the ambassador of the new fund.
Indian philanthropist Natasha Poonawalla has made a multimillion-pound pledge in support of the fund, which she will chair, and the Children's Investment Fund Foundation (CIIF) is set to match fund everything raised up to GBP 25 million to develop the largest anti-trafficking fund in South Asia.
The main areas of focus for the British Asian Trust's Children's Protection Fund will cover child sexual abuse, child labour and trafficking, and its aim would be to develop school safety nets through child-friendly village models.
Important takeaways for all competitive exams:
British Asian Trust was chaired by Indian-origin businessman Manoj Badale.
British Asian Trust founded: 2007.
British Asian Trust founder: Prince Charles.