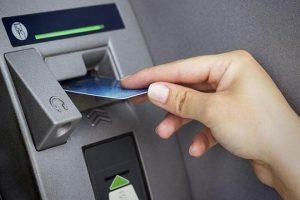 Charges on cash withdrawal
from other bank ATMs and penalties for non-maintenance of minimum balance in bank savings accounts 
are 
waived for 3 months.
This was announced by the 
minister of finance 
Nirmala Sitharaman.
This has been done 
to make sure 
that individuals 
don't 
visit bank branches
to avoid the spread of the coronavirus.
Waiver of minimum balance in bank accounts for the
subsequent 
three months. Applicable 
to all or any 
banks.
Various banks in the country have announced a revision in waiver of charges on digital transactions:
Axis Bank,

during a 

bid to fight, against the pandemic has offered 

an entire 

waiver of charges till March 31, 2020.
Bank of Baroda, via newspaper advertisements, have also been stating reduction of charges for online payments. 

depository financial institution 

of India has completely waived off 

the need 

of holding 

the typical 

monthly balance for the 

bank account

.
Earlier, State Bank of India savings

checking account 

customers had 

to take care of 

a mean 

monthly balance of Rs 3,000 

within the 

metro, Rs 2,000 in Semi-urban and Rs 1,000 in rural areas. Further, the bank

wont to 

levy a penalty of Rs 5 to Rs 15 + taxes on non-maintenance of average monthly balance as stated above.
Important takeaways for all competitive exams:
Minister of State in the Ministry of Finance and Minister of State in the Ministry of Corporate Affairs: Anurag Singh Thakur.