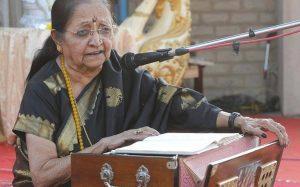 Classical musician Shyamala G. Bhave passed away. She was having an equal command over Hindustani as well as Carnatic music. She had also composed music in India's first Sanskrit serial titled "Kadambari". She had also served at the Karnataka Sangeeta Nrithya Academy from 1997 to 2001.
Click Here To Get Test Series For SBI PO 2020
The renowned vocalist was honoured with title of "Ubhaya Gaana Vidushi (expert in both styles)" and also composed music for some films, including the first Sanskrit film "Adi Shankaracharya". She was also the recipient of Karnataka Rajyotsava Award.