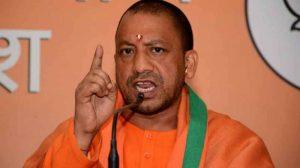 UP Chief Minister Yogi Adityanath has set up "Team-11" comprising of as many inter-departmental committees to fight the coronavirus spread. He has formed 11 inter-departmental committees with over two dozen senior government officials working at crucial levels under the CM's supervision. Each of the committees will be headed by a senior bureaucrat of the state while the CM will be the head of the Team-11.
Click Here To Get Test Series For SBI PO 2020
Here are some important facts about "Team-11" Committees:
1st Committee: The committee, headed by the state's chief secretary, to coordinate union & various state governments on various crucial issues.
2nd Committee: The committee, headed by the Infrastructure and Industrial Development Commissioner and provides solutions to various problems related to the government and district levels.
3rd Committee: The committee headed by the Agricultural Production Commissioner will coordinate the districts to provide essential commodities at a reasonable price. It also resolves the problems encountered in interdistrict & intra-district transport.
4th Committee: The Committee headed by Additional Chief Secretary (Home, Information and Public Relations) will review actions of lockdown & provide accurate information to the media.
5th Committee: The Committee will be headed by the Additional Chief Secretary (Revenue) will work to set up control rooms at state and district levels.
6th Committee: The Committee headed by Principal Secretary (Health), will coordinate with the Union Ministry of Health and Family Welfare. It also ensures the provision of drinking water, sanitation and sanitization in all urban & rural areas of the state.
Besides, there will be a committee headed by Principal Secretary (Animal Husbandry) to ensure the arrangement of animal fodder & supply of essential medicines.
The other committee will be headed by the director-general of police to ensure cleanliness in all the jails, training centres and PAC (Pradeshik Armed Constabulary) battalions of UP.
There will also be a committee to study the impact on the economy due to the epidemic & to prepare a future strategy to help farmers.
Important takeaways for all competitive exams:
Anandiben Patel is the current Governor of Uttar Pradesh.
Uttar Pradesh is India's most populous state.