In order to conserve and protect the Great Indian Bustard, which is considered one of the largest flying birds in the world, the Government of India is implementing various measures throughout the country. However, apart from certain regions in Rajasthan and Gujarat, the bird has disappeared from 90% of its original habitat. The International Union for Conservation of Nature has classified the species as "critically endangered."
Buy Prime Test Series for all Banking, SSC, Insurance & other exams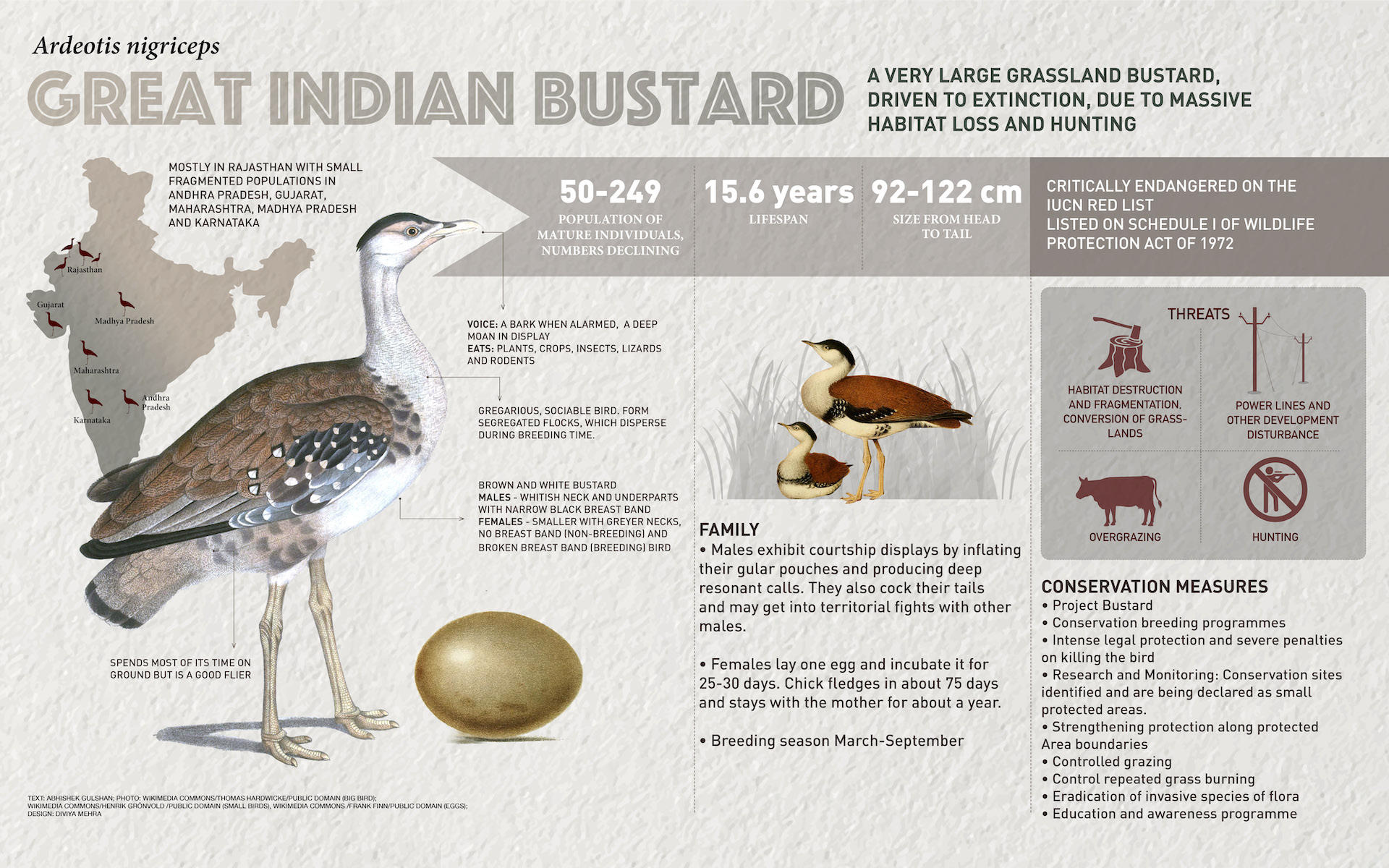 Important steps taken by Ministry of Environment to Conserve Great Indian Bustards: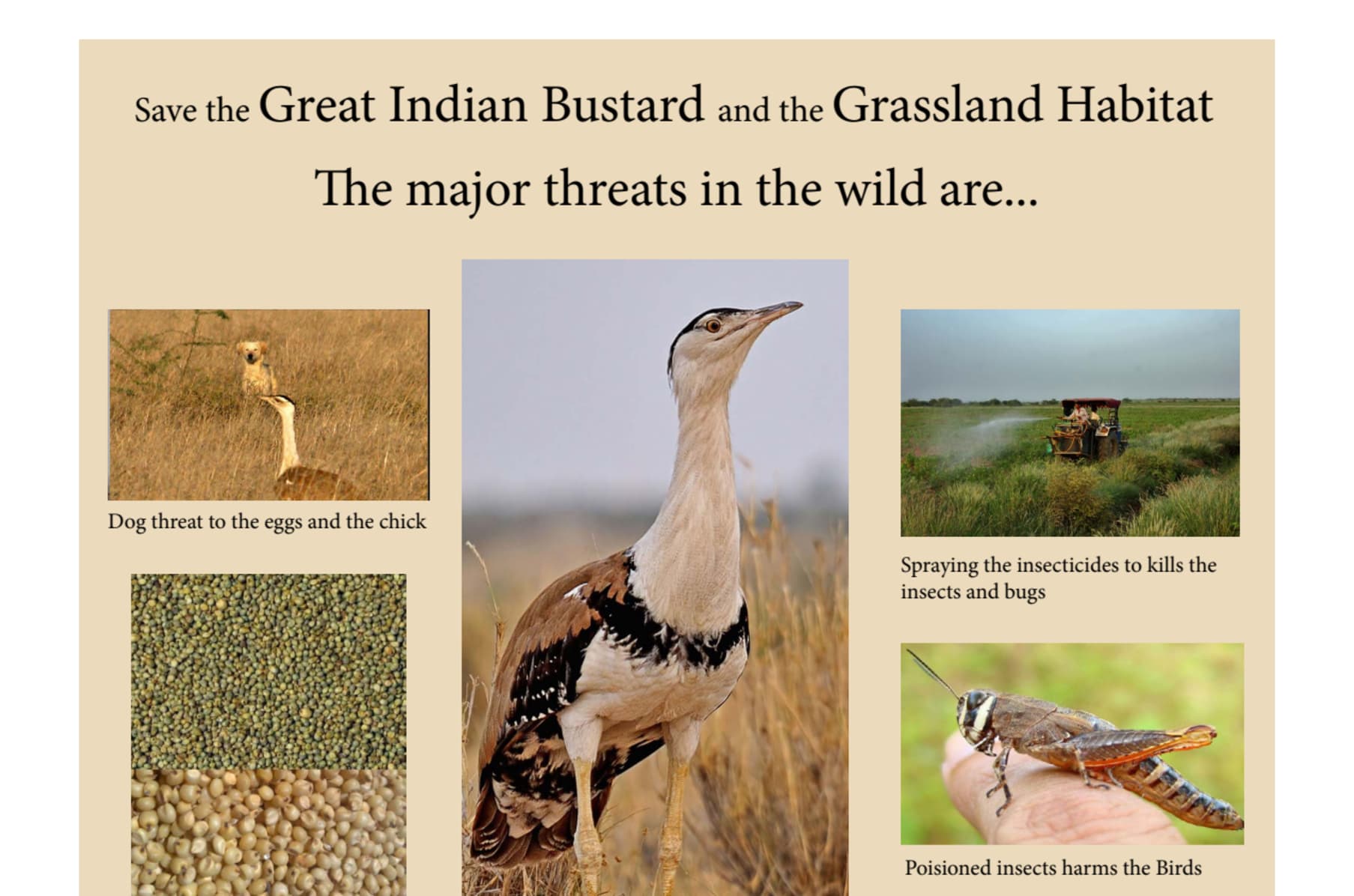 The Great Indian Bustard is granted the highest level of legal protection from hunting as it is included in Schedule-I of the Wild Life (Protection) Act, 1972.
Important habitats of the species are designated as National Parks or sanctuaries to ensure their safeguarding.
The conservation of the Great Indian Bustard is identified as a priority under the Centrally Sponsored Scheme – Development of Wildlife Habitats, which provides financial and technical assistance to State and Union Territory Governments for conservation efforts.
Collaborative conservation breeding programmes for the species have been established in Rajasthan, Gujarat and Maharashtra with the support of the Wildlife Institute of India to create a captive population for eventual release into the wild.
The Government of Rajasthan has proposed an in-situ conservation plan for the Great Indian Bustard, which requires approval from the State Board for Wild Life before funding support can be considered from State plan or State CAMPA funds.
What is Great Indian Bustards?
The Great Indian Bustard is a large bird that is native to the Indian subcontinent. It is considered one of the heaviest flying birds in the world, with males weighing up to 18 kilograms and standing up to one meter tall.
The species is known for its distinctive appearance, with a brownish-grey body, long neck, and crown of black feathers on its head. Unfortunately, due to habitat loss and hunting, the Great Indian Bustard has become critically endangered and is now found only in small pockets of its original range in India and Pakistan. Conservation efforts are being undertaken to protect the remaining populations and ensure the survival of this unique bird species.
You may also read this:
Find More Miscellaneous News Here