Deepawali 2023, also known as Diwali, marks the festival of lights celebrated on November 12th. This joyous occasion signifies the triumph of light over darkness. As we eagerly anticipate the festivities, explore the vibrant images capturing the essence of the celebration. Exchange heartfelt wishes that resonate with the spirit of togetherness. Delve into the rich history, uncovering the cultural significance and ancient tales that make Deepawali a cherished tradition. Join in the anticipation and preparation for a radiant and meaningful Deepawali Celebration in 2023.
Deepawali 2023 – Date
As the joyous occasion of Deepawali approaches on 12th November 2023, the air is filled with excitement and anticipation. Deepawali, also known as Diwali or the Festival of Lights, is a significant Hindu celebration that transcends cultural and geographical boundaries.
Dhanteras: 10th November 2023
Choti Diwali: 11th November 2023
Diwali or Lakshmi Pujan: 12th November 2023
Govardhan Puja: 13th November 2023
Bhai Dooj: 14th November 2023
Deepawali 2023 – History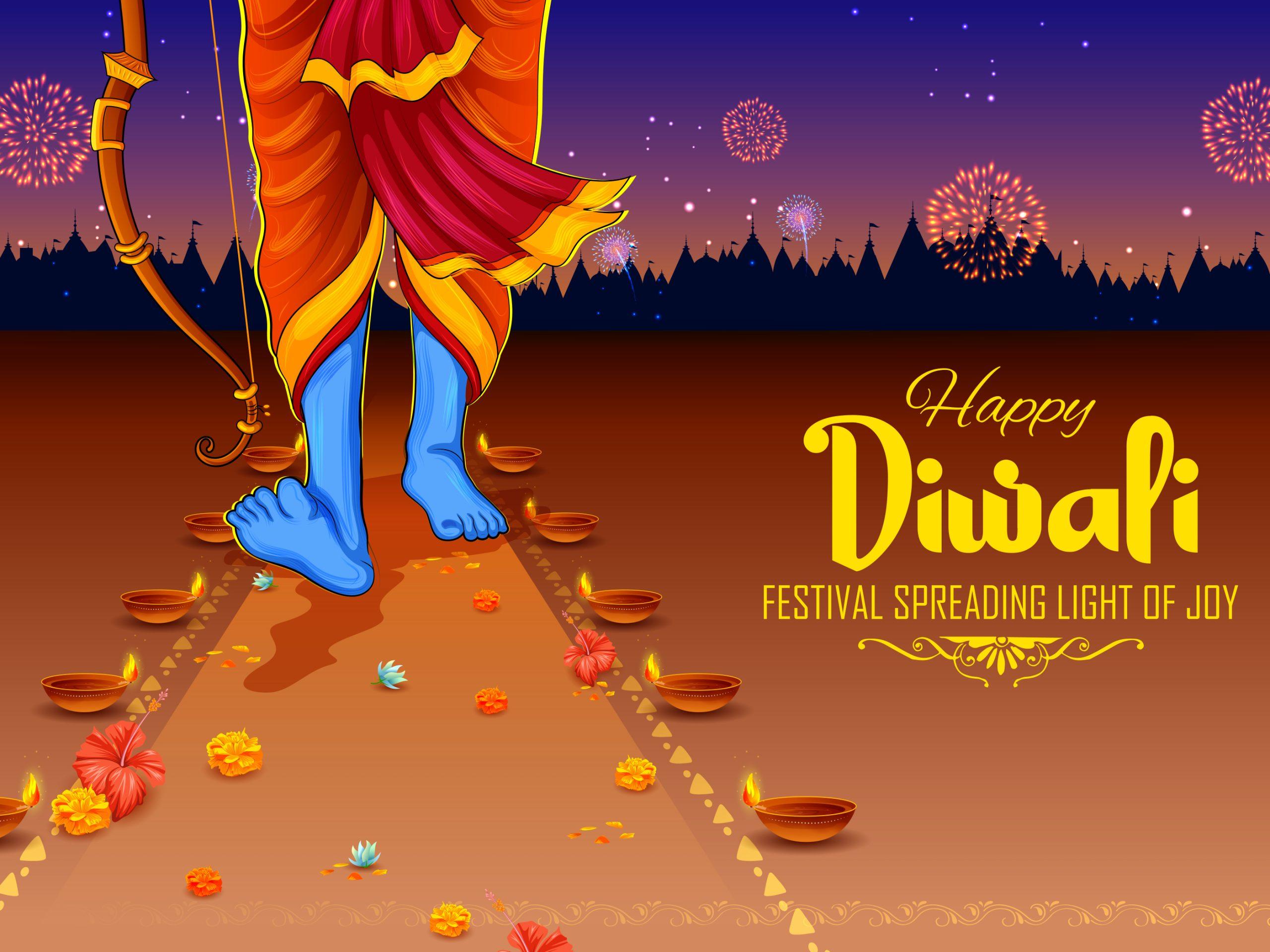 Deepawali holds a profound historical significance rooted in the epic tale of Ramayana. The festival commemorates the return of Lord Rama, accompanied by his wife Maa Sita and devoted brother Lord Lakshman, to the city of Ayodhya after an arduous 14 years of exile. Their triumphant return symbolizes the victory of good over evil, righteousness over injustice and light over darkness. The defeat of the demon king Ravana in Lanka adds a layer of spiritual significance to the festival.
Deepawali 2023 – Significance
Deepawali is more than a historical commemoration; it is a celebration of cultural heritage, unity and spirituality. Hindu across the globe come together to honor their traditions, creating a sense of unity and shared identity. The festival is a time for families to reunite, fostering a deep sense of togetherness and love. Beyond familial ties, Deepawali marks the victory of good over evil the dispelling of ignorance by knowledge.
Deepawali 2023 – 5 Day's Celebration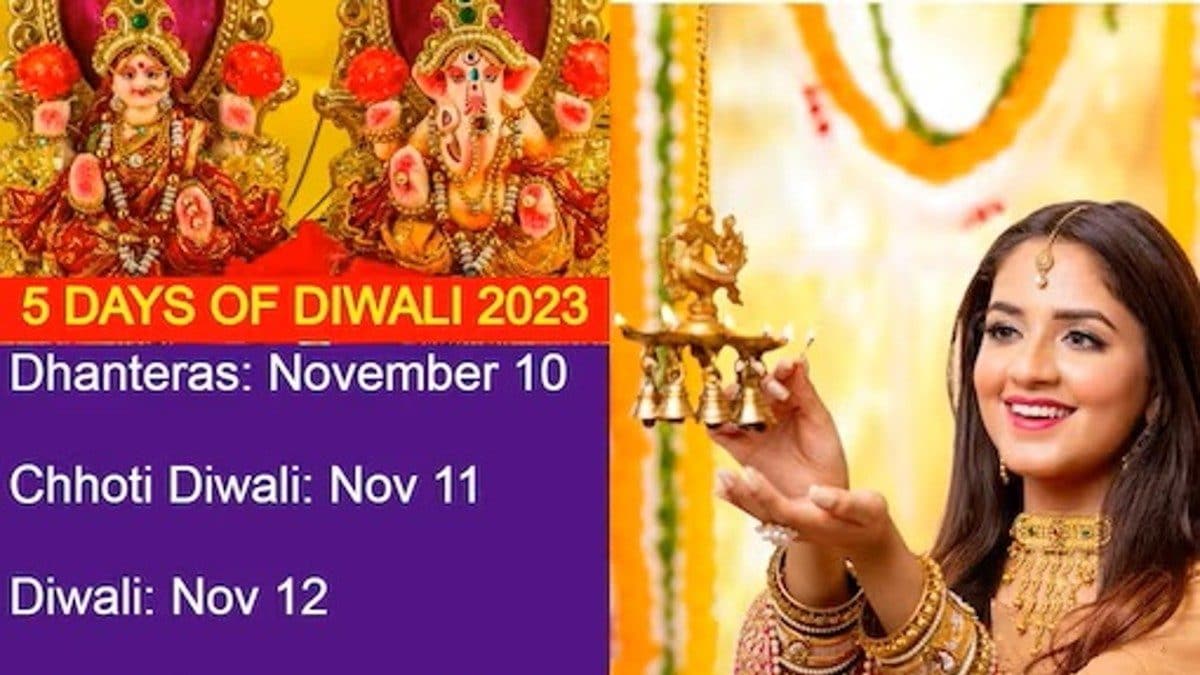 Day 1 – Dhanteras: Celebrating wealth and good health with the purchase of gold or silver and worshipping God Dhanvantari.
Day 2 – Choti Diwali: Commemorating the victory of Lord Krishna over the demon Narakasura, symbolizing the triumph of light over darkness.
Day 3 – Diwali or Lakshmi Pujan: The most significant day where families worship Maa Lakshmi, light oil lamps, draw rangolis and enjoy fireworks.
Day 4 – Govardhan Puja: Remembering Lord Krishna's lifting of the Govardhan hill and expressing gratitude through the offering of vegetarian food.
Day 5 – Bhai Dooj: Celebrating the bond between brothers and sisters with tilak, prayers and the exchange of gifts.
Deepawali 2023 – Wishes and Quotes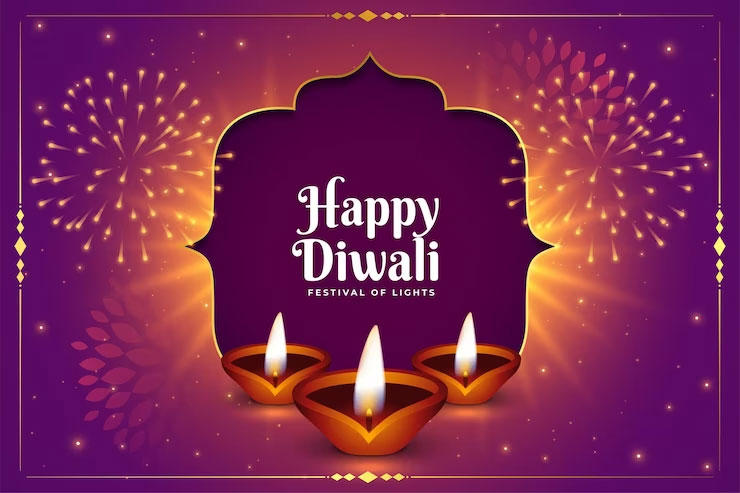 "Wishing you a Diwali that shines as bright as your smile."
"May the festival of lights illuminate your path to success and happiness."
"Let the light of Diwali fill your life with joy and prosperity."
"May this Diwali bring you health, wealth, and endless blessings."
"On this auspicious occasion, may your life be as colorful and bright as the Diwali lights."
"Wishing you a Diwali filled with love, laughter, and sweet moments."
"As you celebrate Diwali, may your dreams and aspirations be fulfilled."
"May the warmth and glow of Diwali fill your heart with happiness."
"This Diwali, may the darkness of ignorance be replaced by the light of knowledge."
"May your home be blessed with happiness, prosperity, and love."
"Wishing you a Diwali that's as sweet and joyful as a box of sweets."
"May the divine light of Diwali bring peace to your life and the world."
"On this Diwali, may you find inner peace and spiritual growth."
"As you light the Diwali lamps, may your life be illuminated with love and happiness."
"May your life be as colorful and bright as the fireworks of Diwali."
"Diwali is the festival of lights, but it is also the festival of hope and new beginnings."
"Diwali is the time to reflect on the past year and look forward to the new one. It is a time to celebrate the good in our lives and to let go of the bad."
"Diwali is a time to come together with family and friends and to celebrate the light that is within each of us."
"Diwali is a time to give thanks for all that we have and to share our blessings with others."
"Diwali is a time to be happy and to spread joy to others."