The India Pavilion was inaugurated by Union Minister of State for Information and Broadcasting, Dr. L Murugan, at the 76th Cannes International Film Festival in France. The pavilion showcases India's rich culture, heritage, and its thriving creative economy to the global audience. The event witnessed the presence of Indian Ambassador to France, Jawed Ashraf, Joint Secretary in the Ministry of Information and Broadcasting, Prithul Kumar, and prominent figures from the Indian film industry.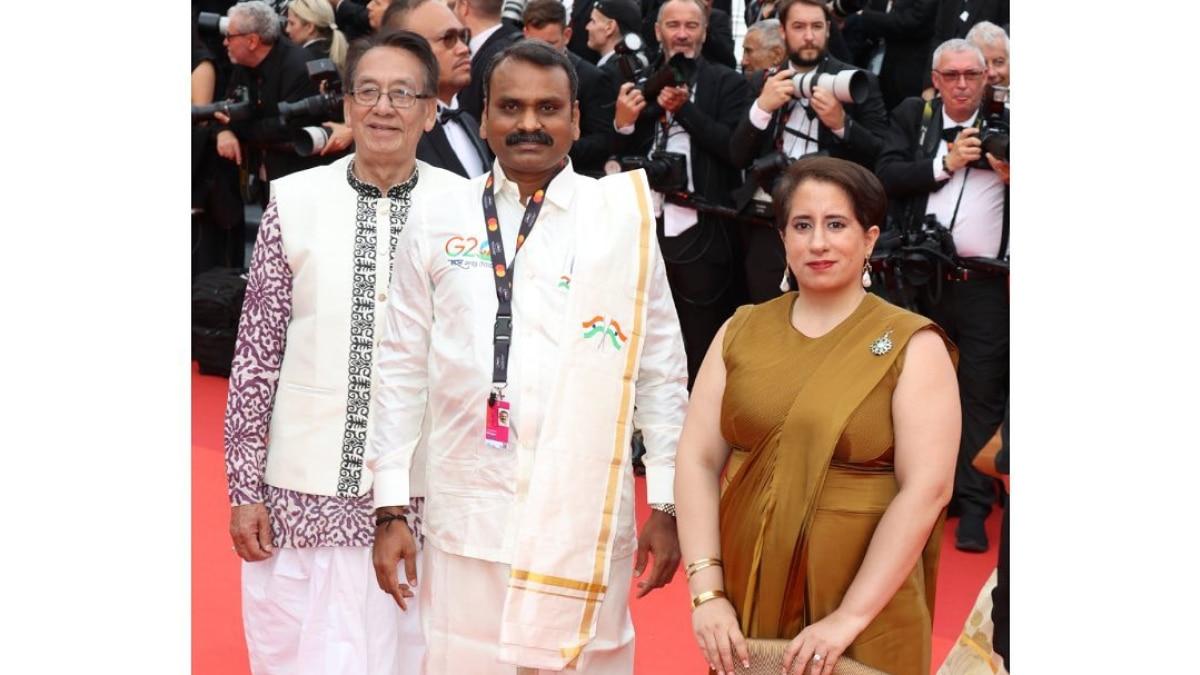 Buy Prime Test Series for all Banking, SSC, Insurance & other exams
Celebrating Cinematic Excellence and Indo-French Relations:
In a video message, Union Minister for Information and Broadcasting, Anurag Singh Thakur, emphasized the significant role played by the Festival de Cannes in promoting India's cinematic excellence and strengthening Indo-French relations. He highlighted that this year, the government sent an official delegation of talented filmmakers from the North Eastern states, marking a first for the Cannes Film Festival. India's powerful narratives, skill-based content curation, post-production capabilities, and co-production treaties with 16 countries have positioned it as an attractive destination for filmmakers worldwide.
India: The World's Largest Film Producer:
During the inauguration ceremony, Minister of State for Information and Broadcasting, Dr. L Murugan, proudly declared that India has become the world's largest film producer, with over 3,000 films made in more than 50 languages. These films not only showcase India's storytelling prowess but also carry a powerful message across the globe. Dr. Murugan highlighted the global impact of Indian content by mentioning the success of Indian animators in international films.
Growth and Potential of the Indian Film Industry:
Dr. Murugan drew attention to the remarkable success of Indian movies and filmmakers on the world stage. He noted that Indian Media and Entertainment sector is projected to experience an extraordinary growth rate of 11.4 percent in 2023. Despite the challenges posed by the COVID-19 pandemic, the gross box office revenues in India for 2022 increased threefold compared to 2021, reaching 1.3 billion US dollars. It is anticipated that the revenues will reach 3 billion US dollars by 2025.
India: An Attractive Movie Destination:
The Minister emphasized the government's commitment to developing India as an attractive destination for the international movie industry. Dr. Murugan invited foreign filmmakers to explore India's diverse shooting locations, co-production opportunities, animation expertise, and cost-effective post-production services. He underscored India's potential as a magnet for international filmmakers and reiterated the government's support for the growth and development of the film industry.
You may also read this: