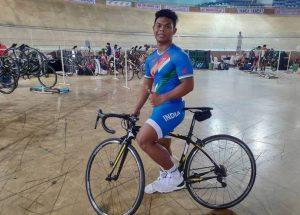 Indian cyclist Esow Alben has bagged a gold in the men's Keirin individual event of the Six-Day Berlin Tournament. Czech Republic's Tomas Babek, who won a silver in the 2017 World Championship, came in second while Maximilian Lev of Germany took home the bronze.
Keirin event is a six-day track cycling race. Each cyclist competes on every day of the competition. Esow was honoured with the Young Athlete of the Year Award at the Sportstar Aces Awards 2020 in Mumbai earlier this month.
Important takeaways for all competitive exams:Germany
Capital of Germany: Berlin, Currency of Germany: Euro.
Chancellor of Germany: Angela Merkel.