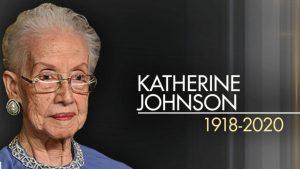 Famous NASA (National Aeronautics and Space Administration) mathematician Katherine Johnson passed away at the age of 101. Johnson's calculations helped put the first man on the Moon in 1969, but she was little known until the Oscar-nominated 2016 movie that told the stories of three black women who worked at NASA.
Johnson and a colleague were the first to calculate the parameters of the suborbital 1961 flight of astronaut Alan Shepard, the first American in space. She was awarded a "Presidential Medal of freedom" by former President Barack Obama in 2015. Katherine retired from NASA in 1986.
Important takeaways for all competitive exams:
Headquarters of NASA: Washington, D.C.
NASA Established: July 29,1958.