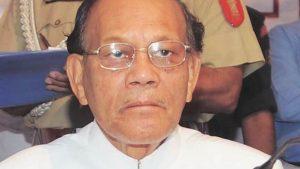 Veteran politician and former Governors of Bihar, Tripura, and West Bengal, Devanand Konwar passed away. He was the Governor of Bihar from July 24, 2009, to March 8, 2013. He served as the Governor of Tripura from March 25, 2013, and June 29, 2014. Besides this, he also served as governor (additional charge) of West Bengal from December 2009 to January 2010.
Click Here To Get Test Series For SBI PO 2020
Konwar joined the Indian National Congress in 1955 as a student leader and he was also a member of the state cabinet in 1991 in the Hiteshwar Saikia government. He was also the cabinet minister in 2001 Tarun Gogoi government.