India and Thailand Conduct 35th Indo-Thai Coordinated Patrol(CORPAT):
The Indian Navy and the Royal Thai Navy conducted the 35th edition of the India-Thailand Coordinated Patrol (Indo-Thai CORPAT) from May 3 to May 10, 2023. The exercise was aimed at reinforcing maritime linkages between the two countries and ensuring the safety and security of the Indian Ocean.
Buy Prime Test Series for all Banking, SSC, Insurance & other exams
Background and Objectives of CORPAT:
The Indo-Thai CORPAT has been conducted bi-annually since 2005 along the International Maritime Boundary Line (IMBL) to enhance understanding and interoperability between the two navies. The exercise aims to prevent and suppress unlawful activities such as Illegal Unreported Unregulated (IUU) fishing, drug trafficking, piracy, and armed robbery. It also facilitates the exchange of information for the prevention of smuggling, illegal immigration, and for the conduct of Search and Rescue (SAR) operations at sea.
The Significance of Indo-Thai CORPAT:
The Indo-Thai CORPAT is an essential step towards enhancing regional maritime security, in line with the Government of India's vision of SAGAR (Security And Growth for All in the Region). The exercise strengthens the operational synergy between the two navies, enabling them to work together effectively in the event of any crisis or emergency. Moreover, it fosters a close and friendly relationship between India and Thailand, covering a wide spectrum of activities and interactions.
Participation and Activities:
The Indo-Thai CORPAT saw the participation of Indian Naval Ship (INS) Kesari, an indigenously built LST (L) and His Thai Majesty's Ship (HTMS) Saiburi, a Chao Phraya Class Frigate, along with Maritime Patrol Aircraft from both navies. The exercise involved coordinated patrolling along the IMBL in the Andaman Sea, with the focus on enhancing communication, interoperability, and sharing of best practices between the two navies.
About Thailand: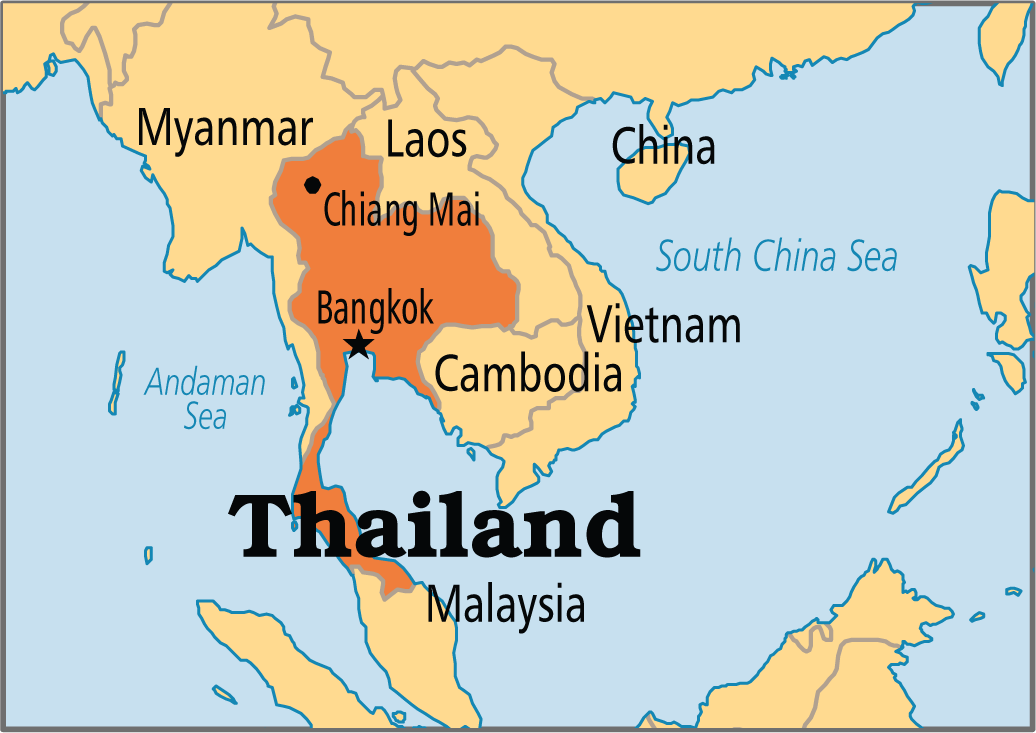 Thailand, officially known as the Kingdom of Thailand, is a country located in Southeast Asia. Here are some key points about Thailand:
King: The current king of Thailand is Maha Vajiralongkorn, also known as King Rama X. He ascended to the throne in 2016 after the death of his father, King Bhumibol Adulyadej.
Prime Minister: The current prime minister of Thailand is Prayut Chan-o-cha. He has been in office since 2014 and was re-elected in 2019.
President: Thailand does not have a president. The country is a constitutional monarchy, with the king as the head of state and the prime minister as the head of government.
Boundaries: Thailand is bordered by Myanmar (Burma) to the northwest, Laos to the northeast, Cambodia to the southeast, and Malaysia to the south. The country has a coastline along the Gulf of Thailand to the east and the Andaman Sea to the west.
Currency: The official currency of Thailand is the Thai baht (THB). One baht is divided into 100 satang.
Capital: The capital of Thailand is Bangkok. It is also the largest city in the country, with a population of over 8 million people.
Also Read: