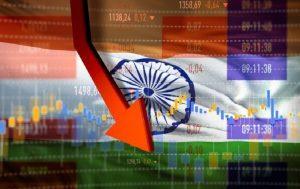 India has been ranked 105th position "Global Economic Freedom Index 2020 Annual Report" by Canada's Fraser Institute, which has been released in India in conjunction with Center for Civil Society, New Delhi-based think tank. This is the 24th edition of Economic Freedom of the World.
The Rankings were based on 2018 data and many new restrictions on international trade, tightening of the credit market due to Non-Performing Assets (NPAs) and COVID-19's impact on debt and deficits did not reflect in India's score. The Report has been divided into 4 Quartiles based on the rankings.
WARRIOR 3.0 | Banking Awareness Batch for SBI, RRB, RBI and IBPS Exams | Bilingual | Live Class
Top 5 countries in Global Economic Freedom Index 2020 rankings:
| Rank | Country |
| --- | --- |
| 1st | Hong Kong |
| 2nd | Singapore |
| 3rd | New Zealand |
| 4th | Switzerland |
| 5th | United States |
| 105th | India |
| 124th | China |
The 10 lowest-rated countries are the African Republic, Democratic Republic of Congo, Zimbabwe, Algeria, Iran, Angola, Libya, Sudan and Venezuela.
Degrees of Freedom:
The degree of freedom is measured in five broad areas. They are:
Size of Government
Legal System and Property Rights
Sound Money
Freedom to Trade Internationally
Regulation
Important takeaways for all competitive exams:
Fraser Institute Chairman: Peter Brown.
Fraser Institute Headquarters: Vancouver, Canada.
Centre for Civil Society President: Partha J Shah.
Centre for Civil Society Headquarters: New Delhi.
Find More Ranks and Reports Here