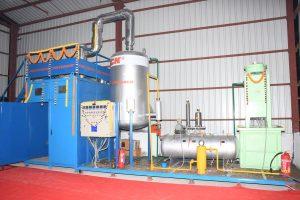 Indian Railways has commissioned India's 1st governmental waste-to-energy plant in Mancheswar Carriage Repair workshop at Bhubaneswar under the East Coast Railway zone. It has been built at a cost of Rs 1.79 crore and has the capacity to dispose of 500 kg waste, including plastic and e-waste.
This waste-to-energy plant uses a patented technology called 'Polycrack', which is the world's first patented heterogeneous catalytic process to convert multiple feedstocks into hydrocarbon liquid fuels, gas, carbon and water. This process will produce energy in the form of light diesel oil which is used to light furnaces.
Important takeaways for all competitive exams:
Union Minister of Ministry of Railways: Piyush Goyal.