In a bid to strengthen bilateral relations, Indian Railways has handed over 20 broad gauge (BG) locomotives to Bangladesh. The virtual handing over ceremony, held at Rail Bhavan, was attended by Railway Minister Ashwini Vaishnaw and Bangladesh's Minister of Railway, Md Nurul Islam Sujan. This gesture fulfills a commitment made by the Indian government during Prime Minister Sheikh Hasina's visit to India in October 2019. The locomotives, valued at over Rs 100 crore, will help augment Bangladesh's railway network and improve passenger and freight train operations.
Fulfilling Commitment
The Narendra Modi government fulfilled its commitment by gifting 20 broad gauge locomotives to Bangladesh. This pledge was made during Prime Minister Sheikh Hasina's visit to India in 2019. The locomotives were virtually flagged off from Delhi and made their way into Bangladesh via the Bengal border.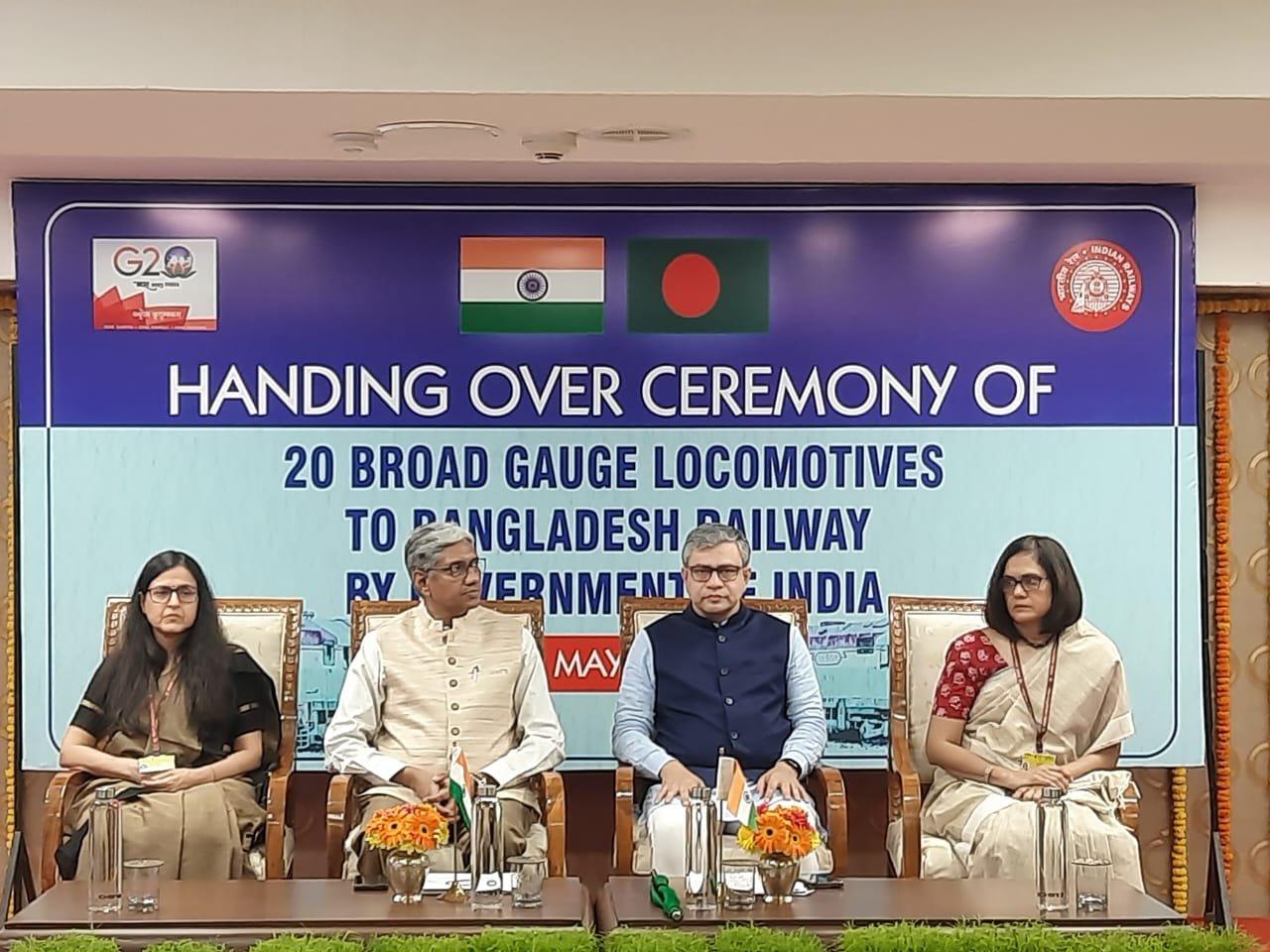 Buy Prime Test Series for all Banking, SSC, Insurance & other exams
Enhancing Rail Connectivity
Indian Railways has made modifications to the locomotives to meet the specific requirements of Bangladesh Railway. The handover of these locomotives will contribute to the handling of the increasing volume of passenger and freight train operations in Bangladesh. Both countries recognize the importance of rail connectivity in improving trade and have been actively working towards strengthening cross-border links.
Positive Response and Future Prospects
The three pairs of passenger trains currently running between India and Bangladesh have received an encouraging response. These include the Kolkata (Chitpore)-Dhaka Maitree Express, Kolkata-Khulna Bandhan Express, and New Jalpaiguri-Dhaka Mitali Express. The governments of both countries are exploring further opportunities for the exchange of passenger and cargo traffic, aiming to enhance trade and connectivity.
Boosting Trade and Commerce
The railway network plays a crucial role in facilitating trade between India and Bangladesh. Approximately 100 cargo trains per month transport goods between the two countries. In the last financial year alone, around 2.66 million tonnes of cargo were sent from India to Bangladesh. Export commodities include stone, foodgrain, china clay, gypsum, maize, onion, light commercial vehicles, tractors, and more. The introduction of container trains has helped save time, reduce trade costs, and enhance the efficiency and safety of cross-border trade.
Promoting Economic Ties
India and Bangladesh share a strong civilizational, cultural, social, and economic relationship. The Prime Ministers of both countries have been actively involved in improving bilateral ties, and Indian Railways is playing a vital role in enhancing rail connectivity and facilitating trade. The handover of locomotives further underscores the commitment of both nations to foster economic cooperation and strengthen ties.
Find More International News Here