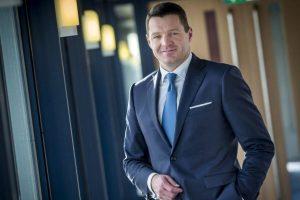 Peiter Elbers assumed the charge of Indigo's chief executive officer, over three months after he was announced as the replacement for outgoing CEO Ronojoy Dutta. Elbers, the former chief executive of KLM Royal Dutch Airlines, was named as the next CEO by IndiGo on May 18, 2022. He has been at the helm of KLM since 2014. The 52-year-old is also a member of the executive committee of the Air France – KLM Group.
Bank Maha Pack includes Live Batches, Test Series, Video Lectures & eBooks
Experience: 
Elbers had started his career in 1992 with KLM and, over the past three decades, held several managerial positions in the company in both the Netherlands and overseas in Japan, Greece and Italy. With Elbers assuming the charge, the three-year stint of Dutta as IndiGo's CEO has formally concluded. The 71-year-old led the carrier through the turbulent period of COVID-19. In the post-pandemic period, the airline continues to maintain its dominating position in the Indian market.