The three-day International Conference on Green Hydrogen (ICGH-2023) commenced in New Delhi, organized by the Government of India. The conference aims to establish a Green Hydrogen ecosystem and discuss advancements in the green hydrogen value chain. It brings together global leaders from scientific, policy, academic, and industrial sectors to foster innovation and sustainability in the industry.
Inauguration: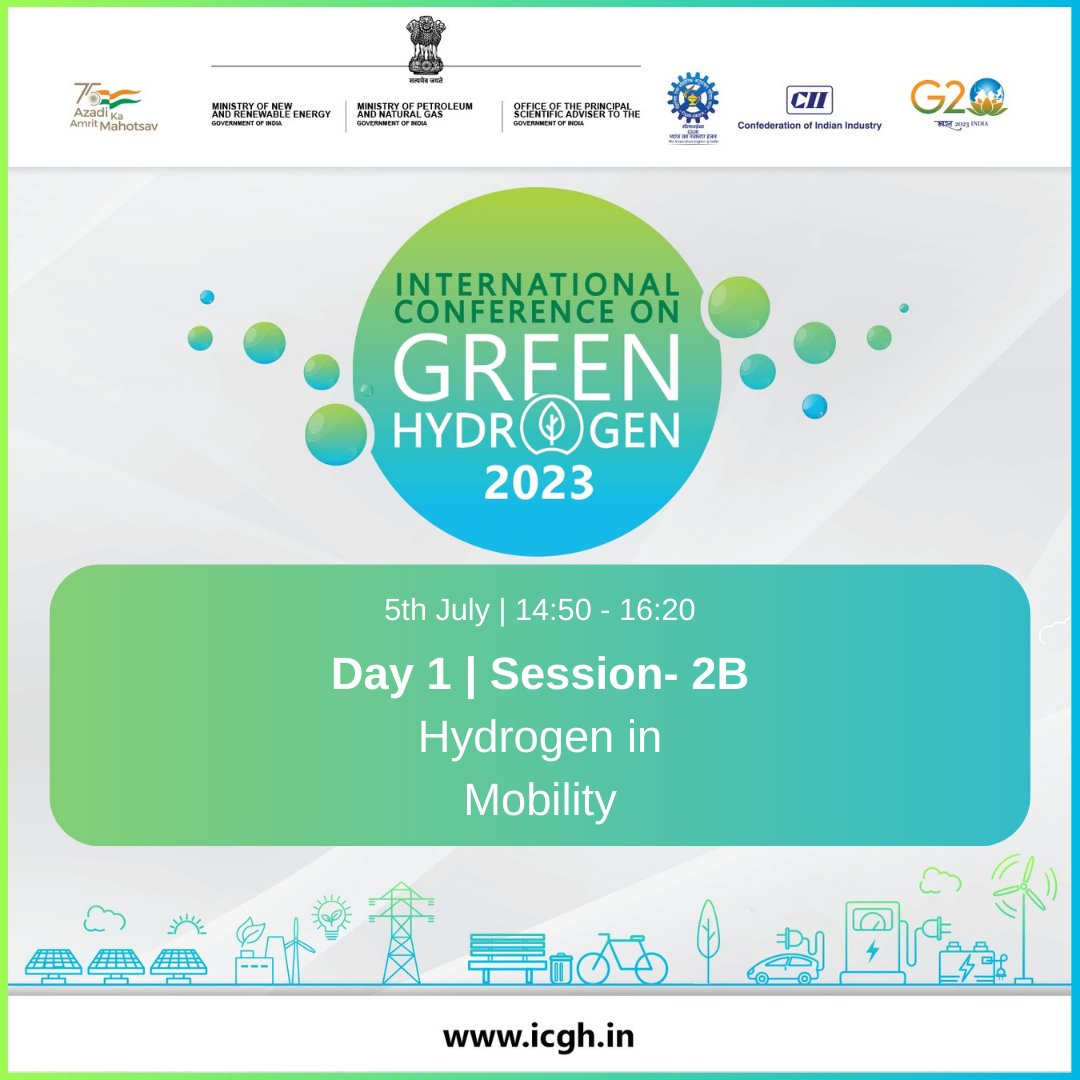 The Union Minister for Power and New and Renewable Energy, Shri R. K. Singh, inaugurated the conference, emphasizing the government's commitment to energy transition and decarbonization through Green Hydrogen. The event is organized in collaboration with the Ministry of Petroleum and Natural Gas, Council of Scientific and Industrial Research, Office of Principal Scientific Advisor to Government of India, and the Confederation of Indian Industry.
Objectives of the Conference:
Establishing a Green Hydrogen Ecosystem: The conference aims to explore and promote the establishment of a comprehensive Green Hydrogen ecosystem to meet global decarbonization goals.
Advances in the Green Hydrogen Value Chain: Discussions will focus on recent advancements and emerging technologies in hydrogen production, storage, distribution, and downstream applications.
Strengthening the Sustainability Ecosystem: The conference provides a platform for sector stakeholders to exchange knowledge and explore innovative solutions, contributing to the sustainability of the green hydrogen sector.
Financing, Human Resource Development, and Startups: The conference will address green financing, upskilling of human resources, and the promotion of startup initiatives in the green hydrogen domain.
Learning from International Best Practices: Participants will have the opportunity to share and learn from international best practices, aligning with India's National Green Hydrogen Mission.
National Green Hydrogen Mission: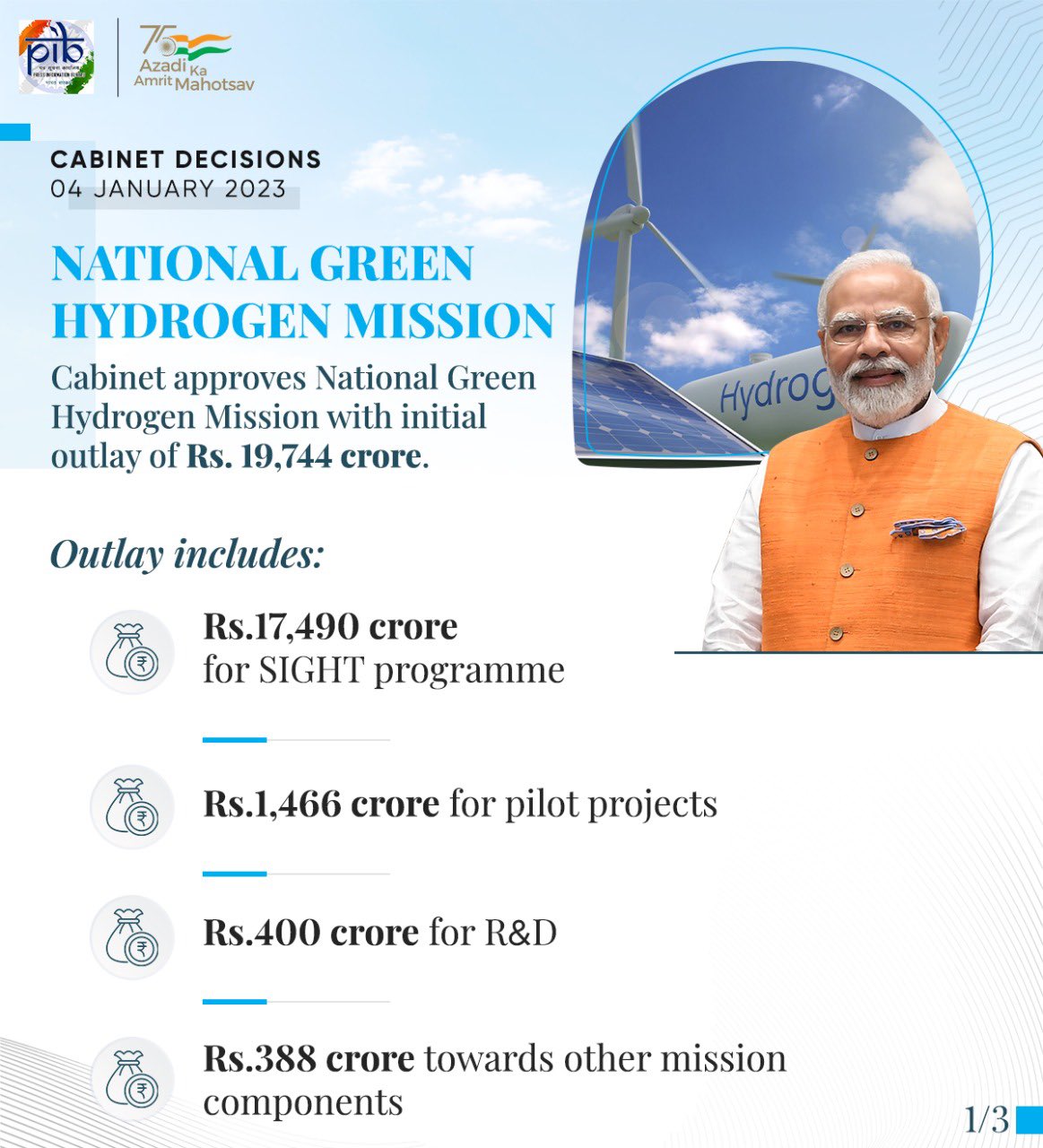 The conference aligns with India's National Green Hydrogen Mission, a mission aimed at achieving India's Net Zero target by 2070.
India has already sourced 40% of its energy from non-fossil fuel sources, surpassing the 2030 target.
India's Leadership in Green Hydrogen:
India has emerged as a leader in adopting green hydrogen.
Projects are underway to establish 3.5 million tons of green hydrogen manufacturing capacity.
India's robust ecosystem for renewables, including solar and wind energy, contributes to its leadership.
Growing Demand and Initiatives:
The world demand for hydrogen is expected to increase by 600% by 2050.
India is one of the largest consumers of green hydrogen, with a demand of 6 million tons per year.
Initiatives by the Ministry of Petroleum & Natural Gas and oil and gas PSUs to promote green hydrogen production.
Potential Benefits and Targets:
The National Hydrogen Mission aims to produce at least 5 million metric tonnes of green hydrogen annually by 2030.
This requires significant electrolyser and renewable energy capacity.
Achieving these targets could reduce carbon dioxide emissions by 50 MMT per year, create 600,000 jobs, and attract $100 billion in investments.
Find More News related to Summits and Conferences