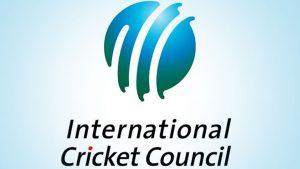 International Cricket Council's
The International Cricket Council's (ICC) 92.2 million followers across Instagram, Facebook, Twitter, TikTok and YouTube makes it the most followed international sports federation on social media, according to a study from BCW Sports. The ICC's dominance can be attributed to having a huge fanbase in markets that are highly active on social media. The ICC will hope this study supports its case to be included at the 2028 Los Angeles Olympic Games. It has reportedly recommended six-team Twenty20 events for men and women to the International Olympic Committee (IOC).
Buy Prime Test Series for all Banking, SSC, Insurance & other exams
Key points of the news
The ICC increased its following by 16 per cent, putting it a massive 40.8 million followers ahead of second-placed Fifa (51.4 million);
The International Basketball Federation (Fiba) was ranked third with 15.5 million followers, ahead of fourth-placed Volleyball World (12.5 million) and fifth-placed World Athletics (9.9 million); Volleyball World had the biggest overall growth in social media following for 2022, with a 35 per cent increase across all platforms;
The International Automobile Federation (FIA) is a new entry in the top ten, placing ninth with 3.7 million followers
The International Teqball Federation (FITEQ) sees following drop 46 per cent to 3.4 million but is still ranked tenth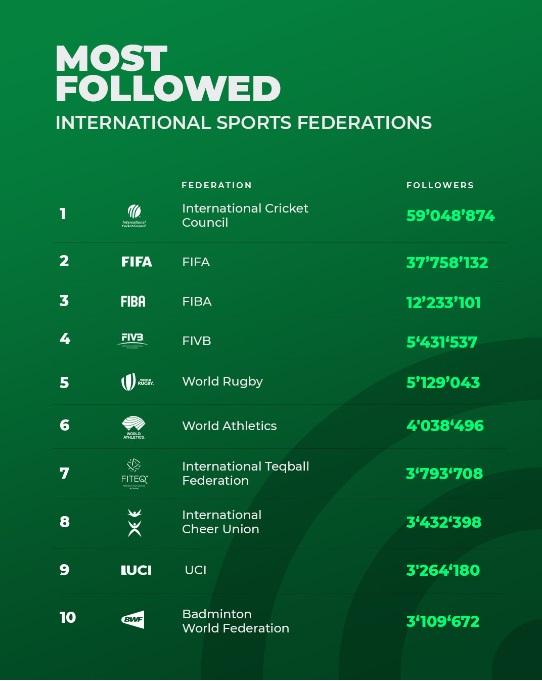 About the ICC:
The International Cricket Council is the global governing body of cricket. It was founded as the Imperial Cricket Conference in 1909 by representatives from Australia, England and South Africa. It was renamed as the International Cricket Conference in 1965, and took up its current name in 1987.