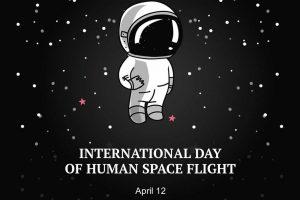 The International Day of Human Space Flight is observed annually on April 12th to commemorate the beginning of human space exploration and acknowledge the significant contribution of space science and technology in achieving the peaceful use of outer space. The United Nations General Assembly passed a resolution on April 7, 2011, designating April 12th as the International Day of Human Space Flight. This day is dedicated to honoring the first human to orbit the Earth, a Russian cosmonaut, on April 12th, 1961.
Buy Prime Test Series for all Banking, SSC, Insurance & other exams
International Day of Human Space Flight: Significance
The United Nations acknowledges that outer space offers significant benefits and is of common interest to all humanity. Through space exploration, we have made progress in many areas, including communication, navigation, and weather forecasting. The ongoing efforts of space scientists have also led to the detection of potentially dangerous objects in our solar system and approaching our planet, helping us better prepare for potential threats from space. Additionally, advancements in outer space technologies have made it possible to capture the first image of a black hole.
International Day of Human Space Flight: History
The history of human space exploration is marked by significant milestones. On October 4, 1957, the Soviet Union launched Sputnik I, the world's first man-made satellite, into outer space, marking the beginning of space exploration. This event set off the Space Race between the Soviet Union and the United States.
On April 12, 1961, Yuri Gagarin became the first human to journey into outer space aboard the Vostok 1 spacecraft, completing a full orbit around the Earth. This historic achievement opened up new possibilities for human exploration of space.
Two years later, on June 16, 1963, Valentina Tereshkova became the first woman to orbit the Earth aboard the Vostok 6 spacecraft. Her achievement paved the way for more women to participate in space exploration.
Finally, on July 20, 1969, the United States achieved a major milestone when Neil Armstrong became the first human to set foot on the surface of the moon during the Apollo 11 mission. This accomplishment marked a significant achievement in space exploration and inspired future generations to continue pushing the boundaries of space travel.
You may also read this:
National Safe Motherhood Day 2023 observed on 11th April