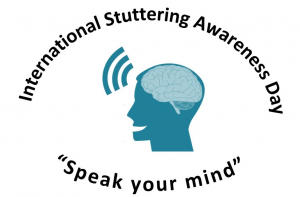 Every year October 22 is observed as International Stuttering Awareness Day, since 1998. The day is intended to raise public awareness of the millions of people who have a speech disorder of stuttering or stammering. Theme 2021: "Speak the change you wish to see".
Buy Prime Test Series for all Banking, SSC, Insurance & other exams
History of International Stuttering Awareness Day:
The International Stuttering Awareness Day, ISAD, (October 22) began in 1998, spear-headed by Michael Sugarman, Oakland, California. ISAD recognizes the growing alliance between SLPs and consumers, who are learning from each other and working together to share, give support, and educate one another and the general public on the impact that stuttering has on individuals' lives. Online Conferences, organized by Judy Kuster, have been an integral part of International Stuttering Awareness Day since its inception.
What is Stuttering?
Stuttering is a speech disorder characterized by the repetition of sounds, syllables, or words; prolongation of sounds; and interruptions in speech known as blocks. An individual who stutters exactly knows what he or she would like to say but has trouble producing a normal flow of speech.