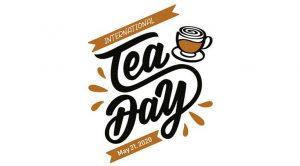 International Tea Day is observed globally May 21 on the recommendation of India. The purpose of International Tea Day is to try to improve the condition of tea producers and tea workers. Tea producing countries make a lot of profit but the condition of the labourers working in the tea plantations is very bad. Therefore, the purpose of International Tea Day is to encourage the status of tea workers, workers' rights, daily wages, social security, employment security, and health.
Click Here To Get Test Series For SBI PO 2020
History of International Tea Day:
The United Nations General Assembly has designated May 21 as International Tea Day based on a proposal moved by India at the FAO Intergovernmental Group (IGG) on Tea in October 2015. Before 2019, December 15 is celebrated as International Tea Day in tea producing nations such as Bangladesh, Sri Lanka, Nepal, Vietnam, Indonesia, Kenya, Malawi, Malaysia, Uganda, India and Tanzania.
What is Tea?
Tea is a beverage made from the Camellia Sinensis plant. Tea is the world's most-consumed drink, after water. It is believed that tea originated in northeast India, north Myanmar and southwest China, but the exact place where the plant first grew is not known. Tea has been with us for a long time. There is evidence that tea was consumed in China 5,000 years ago. Tea consumption can bring health benefits and wellness due to the beverage's anti-inflammatory, antioxidant and weight loss effects. It also has cultural significance in many societies.
Important takeaways for all competitive exams:
Food and Agriculture Organization Director-General: QU Dongyu.
Food and Agriculture Organization 

Headquarters: 

Rome, Italy.

Food and Agriculture Organization Founded: 

16 October 1945.