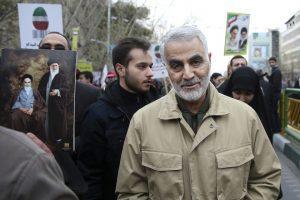 Iran's top commander General Qassim Soleimani has been killed in a U.S. drone strike in Baghdad. Soleimani, who led a special forces unit of Iran's elite Revolutionary Guards, has been a key figure of Iranian and the Middle East politics. His death exacerbated already-high tensions between Iran and the United States and triggered concerns of retaliation from Iranian forces. After the news of Soleimani's death, oil prices jumped more than 4% and fuelling fears of a conflict in the crude-rich region.
Important takeaways for all competitive exams:
Iran Capital: Tehran; Currency of Iran: Rial; President of Iran: Hassan Rouhani.
Source: The News on AIR