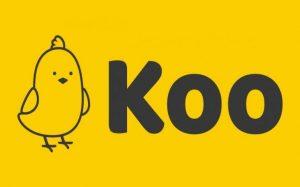 India Post Payments Bank (IPPB), a division of India Post, the country's postal giant, has partnered with the Indian microblogging platform Koo. IPPB has signed a memorandum of understanding (MoU) with Koo to boost financial inclusion and literacy in the country. IPPB and Koo will work together to promote financial education in tier-2, tier-3, remote, and hinterlands. Koo is a multilingual platform that allows users to communicate in 10 languages – Hindi, Marathi, Gujarati, Punjabi, Kannada, Tamil, Telugu, Assamese, Bengali and English.
Bank Maha Pack includes Live Batches, Test Series, Video Lectures & eBooks
About the partnership:
The partnership between Koo and IPPB will allow the bank to reach out to their customers across the country, even in remote cities and hinterlands and use the multi-lingual Koo (MLK) feature offered to communicate in the language that the customer is comfortable in.
India Post Payments Bank was set up in 2018 and uses a network of 1,55,000 post offices across the country to offer its services. Out of the 1,55,000 post offices, 1,35,000 are situated in rural areas.
This is where Koo will be able to help IPPB to communicate with its customers in different languages. Koo's grievance redressal system will also allow IPPB to manage customer relationships.
Important takeaways for all competitive exams:
India Post Payments Bank  Founded: September 1, 2018, under the Department of Posts, Ministry of Communication;
India Post Payments Bank  Headquarters: New Delhi, Delhi;
India Post Payments Bank  MD & CEO: J Venkatramu;
India Post Payments Bank  Tag line: Aapka Bank, Aapke Dwaar.
Find More News Related to Agreements