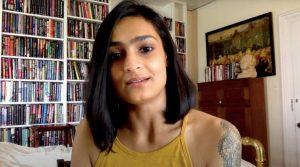 Indian writer, Kritika Pandey has been honoured with Commonwealth Short Story Prize 2020 for the Asia region. She won the prize for her story "The Great Indian Tee and Snakes". The story is about a Hindu girl falling in love with a Muslim man and how these two young people are trying to navigate the idea of love in an era of hatred and prejudice.
The five regional winners for the 2020 prize were:
Africa: Nigerian writer Innocent Chizaram Ilo for When a Woman Renounces Motherhood
Asia: Indian writer Kritika Pandey for The Great Indian Tee and Snakes
Canada and Europe: British writer Reyah Martin for Wherever Mister Jensen Went
Caribbean: Jamaican writer Brian S Heap for Mafootoo
Pacific: Australian writer Andrea E Macleod for The Art of Waving
About Commonwealth Short Story Prize:
The Commonwealth Short Story Prize is awarded since 2012, for the best piece of unpublished short fiction from the Commonwealth. The prize is given to five regional winners namely Asia, Pacific, Africa, Canada and Europe, and the Caribbean. Each winner receives pound 2,500 (about Rs 2.4 lakh) and an overall winner from among them receives a total of pound 5,000 (about Rs 4.72 lakh).