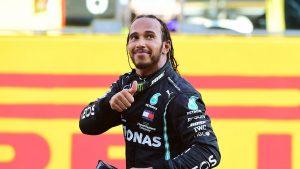 Lewis Hamilton (Mercedes-Great Britain) has won the Formula One Tuscan Grand Prix 2020 held at Mugello Circuit, Italy. This was his 6th win of the season and 90th F1 win of his career.
WARRIOR 3.0 | Banking Awareness Batch for SBI, RRB, RBI and IBPS Exams | Bilingual | Live Class
Valtteri Bottas (Mercedes-Finland) came second followed by Alexander Albon (Red Bull – Thailand) at third place. The Tuscan Grand Prix (first edition) was the ninth race of the 2020 Formula One World Championship.