Indian Space Research Organization (ISRO) is India's Space Agency which has its headquarters in Bengaluru. The parent organization of ISRO is the Department of Space, to which ISRO reports. The Chairman of ISRO also serves as an executive of DOS. During the period from 1963 to 2023, the Indian Space Research Organization (ISRO) was led by a series of visionary chairmen who have played a pivotal role in shaping India's space exploration and technology endeavours.
These chairmen have overseen ISRO's remarkable journey from its humble beginnings to becoming a globally recognized space agency, marked by milestones like launching satellites, interplanetary missions and fostering international collaborations.
List of ISRO Chairman from 1963 to 2023
There have been 11 ISRO Chairpersons appointed since 1963. On 12 January 2022, the Appointments Committee of the Cabinet (ACC) appointed S. Somnath as the eleventh chairman of the ISRO. Dr. Vikram Sarabhai was the first IRSO Chairman.
| | | | |
| --- | --- | --- | --- |
| S.No. | ISRO Chairman | Tenure | Length of Term |
| 1. | Dr. Vikram Sarabhai | 1963 to 1971 | 9 years |
| 2. | Prof. M.G.K. Menon | Jan. 1972 to Sep. 1972 | 9 months |
| 3. | Prof. Satish Dhawan | 1972 to 1984 | 12 years |
| 4. | Prof. U.R. Rao | 1984 to 1994 | 10 years |
| 5. | Dr. k. kasturirangan | 1994 to 2003 | 9 years |
| 6. | G. Madhavan Nair | 2003 to 2009 | 6 years |
| 7. | Dr. k. Radhakrishnan | 2009 to 2014 | 5 years |
| 8. | Dr. Shailesh Nayak | 2015 to 2015 | 11 days |
| 9. | A.S. Kirar Kumar | 2015 to 2018 | 3 years |
| 10. | Dr. K. Sivan | Jan. 2018 to Jan. 2022 | 3 years |
| 11. | S. Somnath | 12 Jan. 2022 to Present | Incumbent |
ISOR Chairman Lists
Vikram Sarabhai (1963 to 1972)
He is considered the father of the Indian Space Program. Vikram Sarabhai established three institutions:
Physical Research Laboratory (PRL), Ahmedabad.
Indian Institute of Management (IIM), Ahmedabad.
Vikram Sarabhai Space Centre, Thiruvananthapuram.
Faster Breeder Test Reactor, Kalpakkam.
M.G.K. Menon (Jan-Sep 1972)
He was known for his work on cosmic rays and particle physics, particularly on the high-energy interactions of elementary particles.
One of his important contribution was nurturing the Tata Institute of Fundamental Research, Mumbai.
He won the Abdus Salam Award and was a member of the Pontifical Academy of Sciences.
The asteroid 7564 Gokumenon was named in his honour in late 2008.
Satish Dhawan (1972-1984)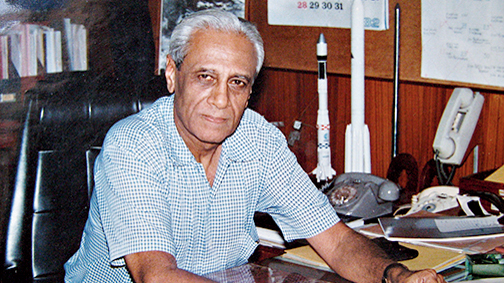 In 1972, he took over as Chairman of ISRO succeeding Vikram Sarabhai. His efforts led to operational systems like INSAT and PSLV in India.
He was one of the most eminent researchers in the field of turbulence and boundary layers.
He was regarded as the father of experimental fluid dynamics research in India.
Udupi Ramachandra Rao (1984-1994)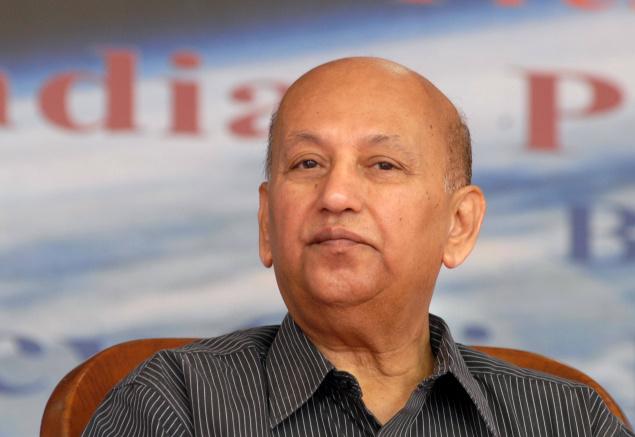 He took responsibility for the establishment of satellite technology in India in 1972. He was in the lead role in designing the first Indian Satellite 'Aryabhata' in 1975.
He was also the chairman of the Governing Council of the Physical Research Laboratory at Ahmedabad and Nehru Planetarium at Bengaluru and chancellor of the Indian Institute for Space Science and Technology.
He is also known as 'The Satellite Man of India'.
Krishna Swami Kasturirangan (1994-2003)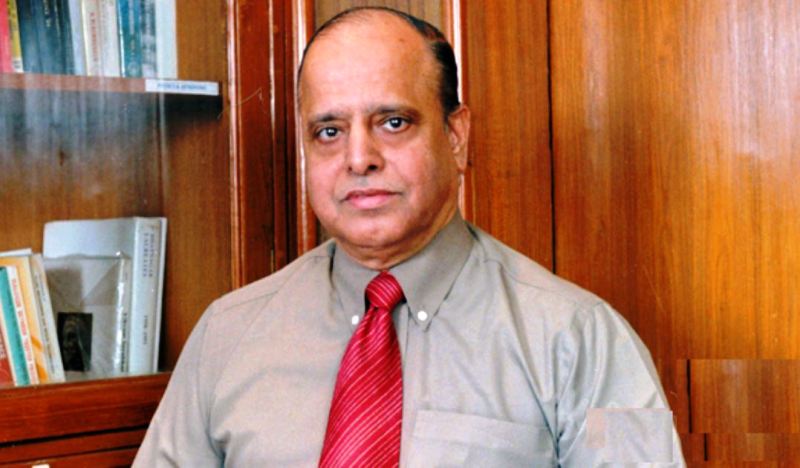 Under his leadership, ISRO has witnessed several major milestones in the name of PSLV and GSLV. He was also the Project Director for India's first two experimental earth observation satellites, BHASKARA-I and II.
He was also the director of the National Institute of Advanced Sciences, Bangalore.
He is a recipient of three major civilian awards: the Padma Shri, the Padma Bhushan and the Padma Vibhushan.
Shri G. Madhavan Nair (2003-2009)
Chandrayaan-1 was launched under the chairmanship of Madhavan Nair. During his tenure, ISRO accomplished 25 successful missions.
He was awarded with Padma Vibhushan in 2009.
He was the chairman of the Board of Governors of the Indian Institute of Technology, Patna.
He was also the chairman of the Space Commission and chairman of the Governing Body of the Antrix Corporation.
K. Radhakrishnan (2009-2014)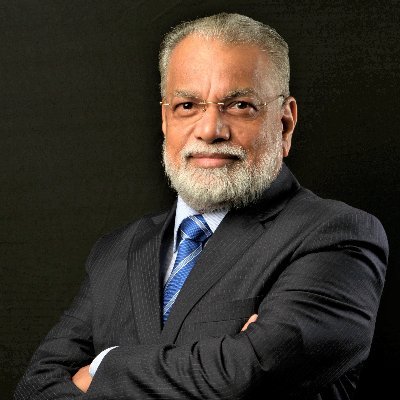 India's first interplanetary mission 'Mangalyaan' was launched under the leadership of Dr. K. Radhakrishnan.
He had a brief stint of five years 2000 to 2005 in the Ministry of Earth Sciences as a Director of the Indian National Centre for Ocean Information Services (INCOIS).
Shri A S Kiran Kumar (2015-2018)
He has done a commendable job in the launch of Chandrayaan-1 and the Mars Orbiter Mission of India. Indian National Regional Navigation System (INRVS) and GAGAN have been developed under his supervision.
H was honoured with India's fourth highest civilian award, Padma Sri in 2014.
He also served as a director of the Ahmedabad Space Application Centre.
K. Sivan (2018-2022):
His tenure has been marked with the launch of Chandrayaan-2 and the acceleration of India's manned space programme.
He also served as the director of Vikram Sarabhai Space Centre and Liquid Propulsion Systems Centre.
S. Somnath (Jan.2022 to present):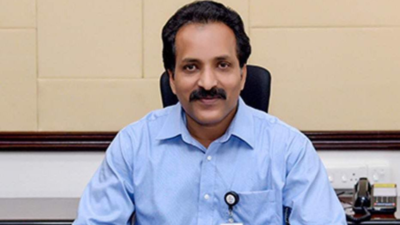 S. Somnath has been appointed as the eleventh chairperson of the ISRO by the Appointments Committee of the Cabinet (ACC). 
Somnath also served as the director of Vikram Sarabhai Space Centre and Liquid Propulsion Systems Centre.

He is also known for his contributions to launch vehicle design, particularly in the areas of launch vehicle systems      
Find More General Studies News Here