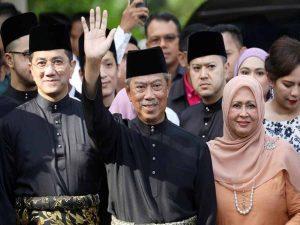 Former Home Affairs Minister, Muhyiddin Yassin, was sworn in as Malaysia's new Prime Minister. He was appointed following the abrupt resignation of 94-year-old Mahathir Mohamad, who had been in office since the general elections of 2018.
The decision on February 29 by the monarch to pick Muhyiddin was greeted with shock as Mahathir's allies claimed he had enough support to return as leader, and sparked widespread anger that the democratically elected government was being abruptly ejected. The king appoints the country's prime minister, who must show he has the support of most MPs.
Important takeaways for all competitive exams:
Capital of Malaysia: Kuala Lumpur; Currency of Malaysia: Malaysian Ringgit.