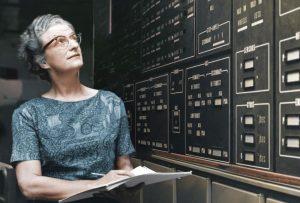 NASA has renamed its next-generation space telescope "Wide-Field Infrared Survey Telescope (WFIRST)", which is set to launch in 2025, in honour of Nancy Grace Roman. Nancy Grace Roman is the US space agency's first chief astronomer, who paved the way for space telescopes focused on the broader universe. She left behind a tremendous legacy in the scientific community when she died in 2018.
Click Here To Get Test Series For SBI PO 2020
Roman came to NASA in 1959, just six months after the agency had been established. At that point, she served because the chief of astronomy and relativity within the Office of Space Science, managing astronomy-related programmes and grants. The newly named Nancy Grace Roman Space Telescope help to research long-standing astronomical mysteries, like the force behind the universe's expansion and look for distant planets beyond our system.
Important takeaways for all competitive exams:
The administrator of the National Aeronautics and Space Administration (NASA): Jim Bridenstine.
Headquarters of NASA: Washington D.C., United States.