Neera Tandon, Indian-American, appointed as Domestic Policy Advisor in Biden Administration
On May 5, 2023, Neera Tandon, an Indian-American, was appointed as the Domestic Policy Advisor in the Biden administration. This move was made with the presidential election in mind, which is set to take place in 2024. Tandon's appointment is historic, as she became the first Asian-American to lead the White House Advisory Council.
Buy Prime Test Series for all Banking, SSC, Insurance & other exams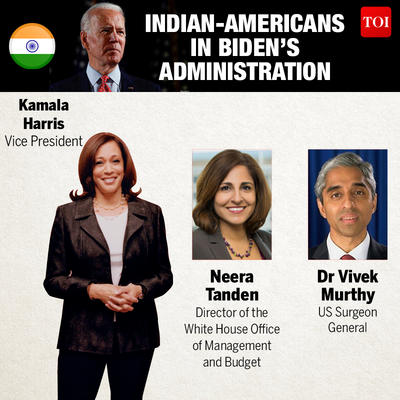 Career Background of Neera Tandon:
Neera Tandon was born in Massachusetts to Indian immigrant parents. She studied at the University of California Los Angeles and Yale University. Tandon has over 25 years of experience working in public policy and has worked with three US presidents. She also headed one of the country's largest think tanks for almost a decade. Tandon is the former US Secretary of State and a close aide of Hillary Clinton, the Democratic presidential candidate in the 2016 presidential election. She also played a key role in passing the Affordable Care Act during the Obama administration.
Responsibilities as Staff Secretary:
Prior to her new role, Tandon served as Biden's staff secretary. In this position, Tandon was responsible for processing all paperwork that arrived on the President's desk. Additionally, she oversaw the decision-making processes in the domestic, economic, and national security teams.
Importance of Domestic Policy Advisor Role:
The role of the Domestic Policy Advisor is critical to the functioning of the White House. The advisor is responsible for developing and implementing the President's domestic policy agenda. The advisor also serves as a liaison between the President and other government agencies to ensure that the administration's policies are carried out effectively.
Tandon's Experience and Expertise:
Tandon's extensive experience in public policy and her past roles have prepared her for this new role. Her experience in passing the Affordable Care Act during the Obama administration and her time as the head of a think tank demonstrate her ability to develop and implement policies. Tandon's knowledge and expertise will be invaluable in achieving the Biden administration's domestic policy goals.
You may also read this: