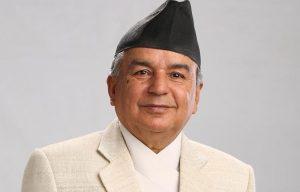 Nepal elects Ram Chandra Paudel as its next president
Ram Chandra Paudel has been elected to serve as the new president of Nepal. According to the Nepalese Election Commission, he received 33,800 electoral votes, while his opponent, Subash Chandra Nembwang, received 15,500 votes. Ram Chandra Paudel received votes from 352 members of provincial assemblies and 214 members of parliament.
Buy Prime Test Series for all Banking, SSC, Insurance & other exams
An electoral college made up of representatives from the federal parliament and the provincial assembly chooses the president. The overall number of electors in Nepal's presidential election is 882, including 550 representatives from each of the country's seven provincial assembly and 332 members of the parliament. As Nepal's new president, he will take over from Bidya Devi Bhandari.
About Ram Chandra Paudel
In addition, he held the positions of President of Nepal, Cabinet Minister, and Deputy Prime Minister.
He held the positions of general secretary from 2005 to 2007, vice president from 2007 to 2015, and acting president from 1980 to 2005 of the Nepali Congress Tanhu District Committee.
Ram Chandra Paudel served as Speaker from December 1994 to March 1999, Minister of Local Development from May 1991 to May 1992, and Minister of Agriculture from May 1992 to May 1991.
About Nepal
The Shah dynasty created the kingdom of Nepal;
Prime Minister: Pushpa Kamal Dahal;
Capital: Kathmandu;
Currency: Nepalese Rupee.
You may also read this: