According to a recent report by London-based consultancy Henley & Partners, New York City has been ranked as the world's wealthiest city in 2023. The second and third spots were claimed by Tokyo in Japan and Silicon Valley's Bay Area, respectively. Notably, Mumbai made it to the 21st spot while Delhi, Bengaluru, Kolkata, and Hyderabad were also mentioned in the report.
Buy Prime Test Series for all Banking, SSC, Insurance & other exams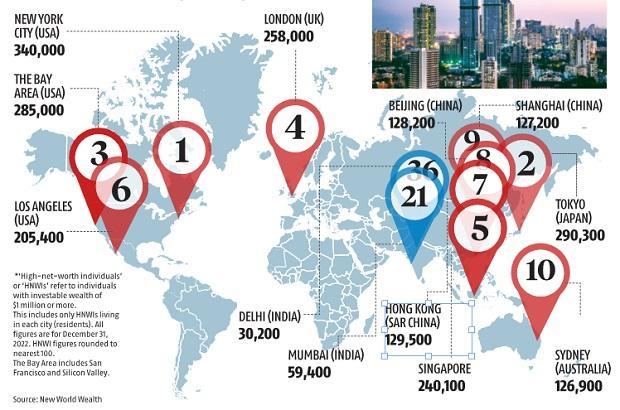 India and World's wealthiest cities 2023:
The rankings were based on the number of resident millionaires (rounded off to the nearest 100) as of December 31, 2022. Interestingly, the top 10 cities were dominated by those in the United States and China, with no European city featuring in the list, except for London.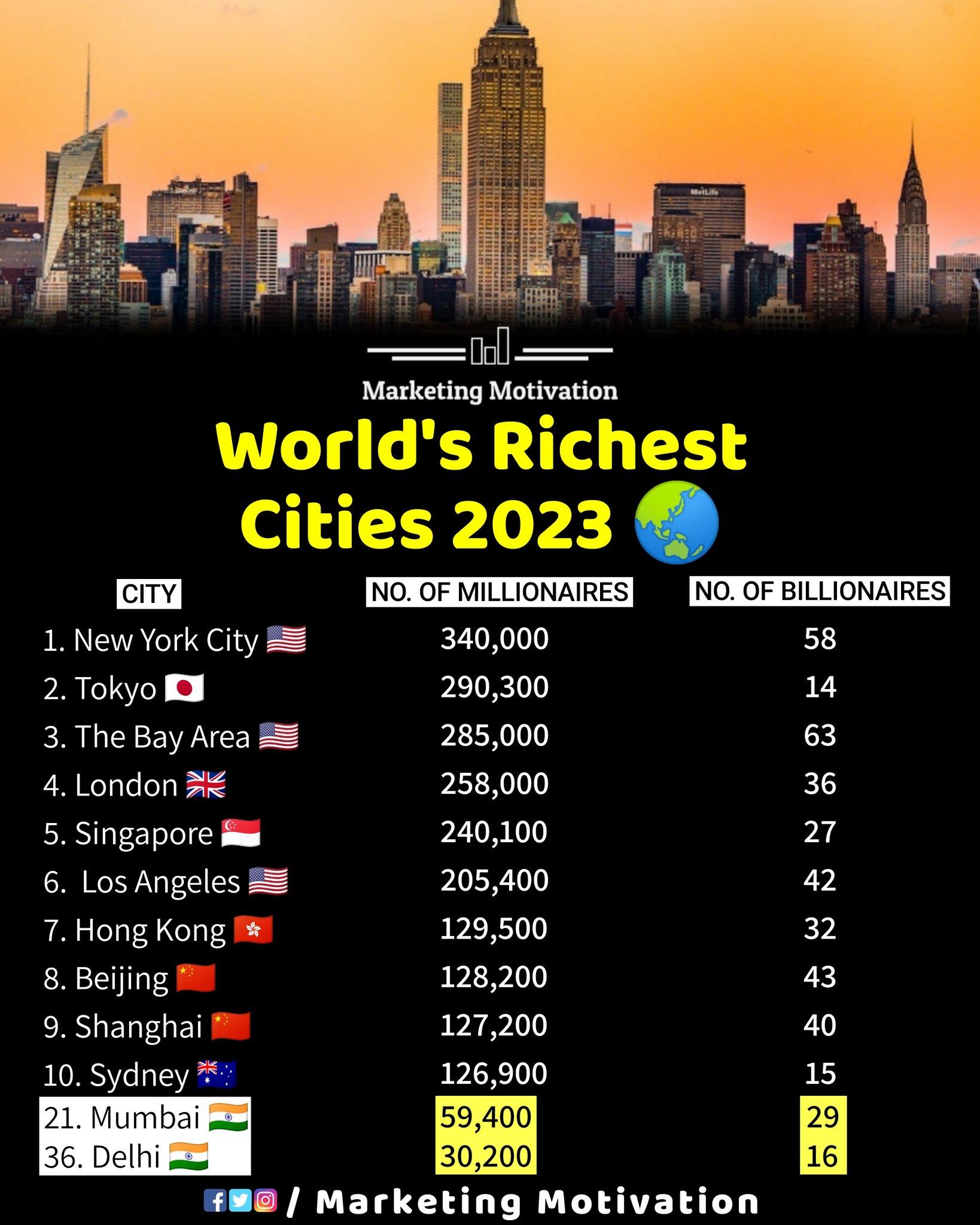 According to the report, Bengaluru has been recognized as one of the fastest-growing cities in the Asia Pacific region. The city is commonly referred to as the "Garden City" and the "Silicon Valley of India" due to its thriving technology sector.
World's Wealthiest Cities Report 2023:
Henley & Partners compiled the World's Wealthiest Cities Report 2023, covering 97 cities worldwide. The report utilized data from wealth intelligence firm New World Wealth, which tracks the financial activities of high-net-worth individuals holding designations like Founder, Chairperson, CEO, and Director. The report also took into account the number of expensive homes in each city, as stated on the Henley & Partners website.
Here are the top 15 cities ranked in the World's Wealthiest Cities Report 2023, along with the number of high-net-worth individuals:
New York City, United States – 340,000
Tokyo, Japan – 290,300
The Bay Area, United States – 285,000
London, United Kingdom – 258,000
Singapore, Singapore – 240,100
Los Angeles, United States – 205,400
Hong Kong, SAR China – 129,500
Beijing, China – 128,200
Shanghai, China – 127,200
Sydney, Australia – 126,900
Chicago, United States – 124,000
Toronto, Canada – 105,200
Frankfurt, Germany – 102,200
Zurich, Switzerland – 99,300
Houston, United States – 98,500
In terms of Indian cities, Mumbai ranked 21st with 59,400 high-net-worth individuals, while Delhi ranked 36, Bengaluru is at 60, Kolkata is at 63, and Hyderabad is at 65.
Also Read: Freedom House Index: Tibet ranked world's least free country
Find More Ranks and Reports Here