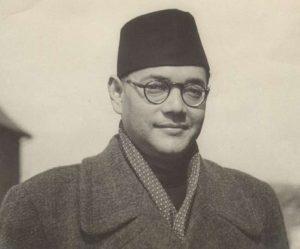 Netaji Subhas Chandra Bose's, 125th birth anniversary on 23 January 2021 is observed as Parakram Diwas. The day is celebrated to honour and remember Netaji's indomitable spirit and selfless service to the nation.
WARRIOR 4.0 | Banking Awareness Batch for SBI, RRB, RBI and IBPS Exams | Bilingual | Live Class
About Netaji Subhas Chandra Bose:
Netaji' was born on January 23, 1897, in Cuttack in Odisha. He graduated from Kolkata and proved his mettle by becoming an Indian Civil Services (ICS) officer. But he left the comfort and amenities that came with his job and decided to be part of the freedom struggle.
With the slogan "Give me blood and I will give you freedom", he awakened the country towards fighting against the British.
Netaji built a force known as the Azad Hind Fauj (Indian National Army) giving the slogan of "Dilli Chalo". Thousands of soldiers of his 60,000-strong army sacrificed their lives for the country.
At the time of India's Independence, Clement Attlee the British Prime Minister said that the loyalty of the Indian army and navy to the British state was declining due to the increasing military activities of Bose's Azad Hind Fauj and this was one of the major reasons that nudged Britishers into leaving India.