Paytm Payment Services Limited signs MoU with Arunachal Pradesh Innovation and Investment Park (APIIP)
Paytm Payment Services Limited (PPSL) entered into a memorandum of understanding (MoU) with Arunachal Pradesh Innovation and Investment Park (APIIP) to establish a thriving startup ecosystem for the youth in the northeastern state. The partnership aims to nurture entrepreneurship and encourage young business ventures during their early stages of development.
Discounted Products and Free Credits for Startups
As per the terms of the MoU, the Paytm Incubation Center will extend its products to early-stage startups at a discounted price. Furthermore, it will provide free credits through the Paytm Startup Toolkit, offering valuable support to young entrepreneurs as they navigate the initial phases of their business ventures. These initiatives are expected to facilitate the growth of the startup ecosystem in Arunachal Pradesh.
Official Signing at Arunachal Pradesh Innovation and Investment Park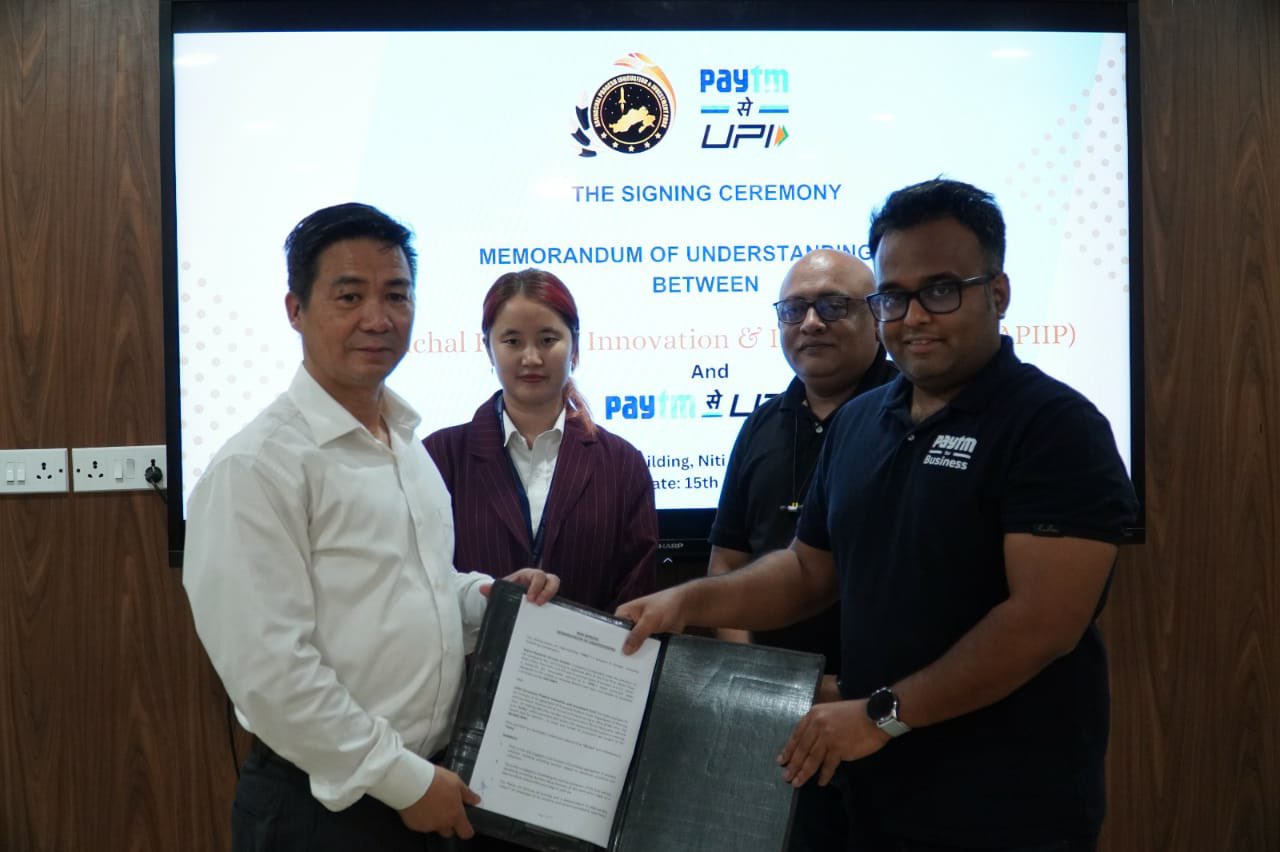 The MoU was formally signed at the Arunachal Pradesh Innovation and Investment Park, which serves as the state's inaugural marquee incubator. The CEO of APIIP, Tabe Haider, was present during the signing ceremony, underscoring the significance of the collaboration.
Paytm's Commitment to Empowering Entrepreneurs
Expressing their enthusiasm, a spokesperson from Paytm Payment Services emphasized the company's commitment to partnering with the Government of Arunachal Pradesh in their endeavor to build a vibrant startup ecosystem. The Paytm Incubation Center aims to support young entrepreneurs by providing them with access to new customers, acquisitions, funding opportunities, and enhanced facilities.
Enabling Digital Expansion and Seamless Integration
The comprehensive platform offered by Paytm facilitates the expansion of businesses' digital presence by seamlessly integrating payment, branding, and commerce solutions. Paytm, India's leading payment app, has been instrumental in driving mobile QR payments across the country. By collaborating with financial institutions, Paytm also extends various financial services to its customers and traders, catering to the needs of small traders.
Buy Prime Test Series for all Banking, SSC, Insurance & other exams
Find More News Related to Agreements