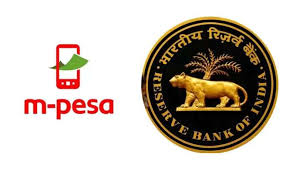 The Reserve Bank of India has cancelled the Certificate of Authorisation (CoA) of Vodafone m-pesa. This cancellation is done after its voluntary surrender of authorisation. Now Vodafone m-Pesa cannot continue to transact the business of issuance & will no longer have the right to provide payment facility as a prepaid instrument (PPI). Vodafone Idea in 2019 has decided to close m-pesa vertical after the closure of Aditya Birla Idea Payments Bank Limited (ABIPBL), with which it was being merged.
Important takeaways for all competitive exams:
Vodafone M-pesa Limited Formation: 13 September 2014.
Vodafone M-pesa Limited Headquarters: Mumbai, Maharashtra.