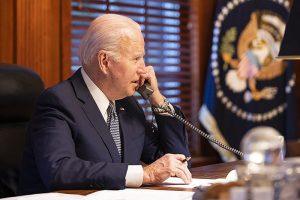 President Biden announced that the United States—along with the G7, the European Union, and NATO—will revoke Russia's Most Favored Nation (MFN) trade status. Revoking Russia's PNTR status will allow the United States to increase and impose new tariffs on all Russian imports. In the US, the "most favoured nation" status is also known as permanent normal trade relations (PNTR). Only North Korea and Cuba do not enjoy the "most favoured nation" status from the US.
Buy Prime Test Series for all Banking, SSC, Insurance & other exams
The main aim of this step is to punish the Russian government for its invasion of Ukraine. The United States will also not export luxury goods to Russia. Earlier, the United States has banned the import of Oil and energy from Russia. This action will cause economic harm to Russia by damaging its ability to export to wealthier Western markets; it will also raise costs for Americans and our trading partners that may rely on affected Russian products.
What is the Most Favored Nation status?
A most favoured nation status designation means two countries have agreed to trade with each other under the best possible terms — low tariffs, few barriers to trade and the highest possible imports allowed.